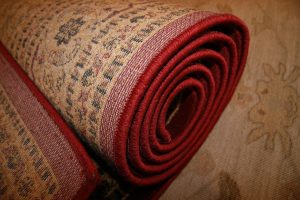 If you're buying a carpet from a retailer, you're probably going to start out looking for a new carpet in a residential style, such as a berber, saxony, frieze, or cut and loop. However, if you're interested in saving money, you might wish to consider a carpet remnant instead. Essentially, carpet remnants are additional carpet pieces sold at a discount with "as-is" policies. But while remnants are almost always going to be cheaper than the equivalent amount of new carpeting, there are some risks to keep in mind. Today we'll look at how carpet remnants are made, their advantages and disadvantages, and whether they're worth buying or passing over.
How are carpet remnants made?
Most people think carpet remnants simply come from unused broadloom in already-completed carpet installations. However,  remnants are typically the remainders of carpet rolls that have not yet been sold. Once staff in a shop notice a large roll has only a few dozen feet left, they'll typically roll it up to sell it as a reduced price bundle; this is more efficient than trying to sell it piece by piece. In other situations, carpet remnants will come directly from suppliers and manufacturers. However, when retailers receive remnants from suppliers, they'll typically buy 50 or more remnants in bulk at once. Or to put it bluntly, retailers aren't double-selling remnants.
Carpet remnants are cheaper and more convenient than new carpeting
As we've already discussed, home owners looking to save money on new carpeting can do so by buying carpet remnants. This is, as you can imagine, the primary reason why people buy and sell remnants: buyers get discount prices while sellers get some money from carpeting they'd otherwise need to recycle or throw away.
Beyond price, it's often more convenient to buy remnants than fully formed carpeting in many cases. To buy a remnant, all you need to do is choose a store, select your remnant, and leave with it in the same day. You don't need to wait for orders to arrive or for staff to lop off a section from a giant roll of carpeting. The speed and ease of buying a remnant draws in many people interested in DIY installations and weekend projects.
However, you'll get a smaller selection when you buy remnants
That said, what you gain in convenience, you'll lose in choice. Specifically, you're going to struggle (and put on many miles in your car) if you want a carpet remnant in a particular style or color. And even if you aren't that picky regarding style or color options, you're still going to need to find a remnant that works for the dimensions of the living space you've chosen. It's important to learn in advance how carpet is measured so you don't buy more (or even worse, less) than you need.
You might not know which fibers you're buying ahead of time
Beyond the limitations in choice, you might find yourself buying a mystery carpet when you choose a remnant. In the best of cases, the salesperson will know where the remnant came from and will be able to tell you what the original roll was. However, many times, retailers might not have any idea which roll a remnant started from; this will often be the case when retailers buy remnants in bulk from their suppliers.
Even carpet retailers can struggle to distinguish synthetic fibers from each other; nylon, polyester, olefin, and triexta look similar unless you have a lot of experience telling them apart. It's easier with natural fibers like wool, but it's still a gamble. As a result, you'll need to be able to trust your salesperson to help give you at least an idea of the quality of carpet you're considering.
…and you're not going to get a warranty with a carpet remnant
Finally, it's important to note that carpet remnants rarely come with carpet warranties. In most cases, you're going to buy a remnant "as is"; in many cases, your receipt won't even note the kind of carpet you bought, much less its dimensions, density, face weight, fiber twist, or any other indicator of longevity.
That said, the lack of warranty coverage isn't the end of the world. If you only need a basic carpet for a lower-traffic area (e.g., a bedroom, basement, or nursery), or are only planning on keeping the carpet for a short timespan (e.g., until your lease is up in a rented property), you might not need a great warranty, and it might not matter that you don't have one. But if you want a remnant for a high-traffic area like stairs, a hallway, or a family room, a warranty can be difficult to pass up.
Do you need special carpet cleaners or vacuums for remnants?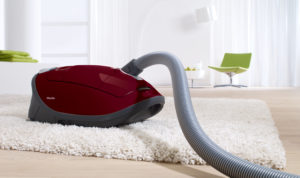 Typically any vacuum or carpet cleaner you have on hand for one carpet will work for any other; the main differences have to do with styles and piles.
High-pile carpets or other long-fibered carpets like friezes will require vacuums with electric brush heads, while soft carpets will require very particular vacuums to care for them.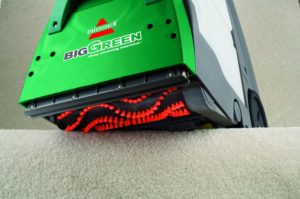 For do-it-all vacuum cleaners, we recommend the Miele Complete C3 Soft Carpet or the Miele Compact C2 Electro+. The Soft Carpet will handle any carpet on the market (see our reviews of it here, here, and here), and the Electro+ (reviewed here and here) will handle every kind but soft carpeting, and costs less than the Soft Carpet as a result. For carpet cleaning, we recommend the Bissell 86T3 Big Green, which will do a better job cleaning carpets than just about any other machine under the $500 price point.

You can buy the Bissell 85T3 Big Green carpet cleaner here on Amazon. You can buy the Miele Complete C3 Soft Carpet here or buy the Miele Compact C2 Electro+ here.

Canadians can buy the Miele Soft Carpet here, the Compact Electro+ here, and the Bissell Big Green here.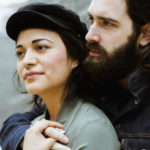 If you find our research on PMC helpful, you can follow our efforts to keep maniacally reviewing home cleaning tools by shopping through our links above. We promise to keep fighting the good fight against every horror children, animals, and grown, yet messy humans can inflict upon a clean home.