Privacy Policy
At PetMyCarpet.com, we take your privacy very seriously. We don't make any individual efforts to collect your personal information, although you are welcome to contact us if you have questions or concerns. Like many other web sites, our web site is connected to an Internet Service Provider (ISP) that may log all kinds of information, including IP addresses. Our web site may also log or deposit cookies, as may you while visiting. The bottom line is that we aren't going to try to harvest your information without your knowledge; we're just here to share our experiences with carpet cleaners.
Amazon Associates Program
PetMyCarpet.com is a participant in the Amazon Services LLC Associates Program, an affiliate advertising program designed to provide a means for sites to earn advertising fees by advertising and linking to Amazon.com.
*Amazon and the Amazon logo are trademarks of Amazon.com, Inc., or its affiliates.
Additionally, PetMyCarpet.com participates in various other affiliate programs, and we sometimes get a commission through purchases made through our links.
Disclaimer
PetMyCarpet.com does not intend to provide cleaning or purchasing advice. We go to great lengths to help users better understand their carpet cleaning options; however, the content on this blog is not a substitute for professional guidance.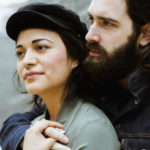 If you find our research on PMC helpful, you can follow our efforts to keep maniacally reviewing home cleaning tools by shopping through our links above. We promise to keep fighting the good fight against every horror children, animals, and grown, yet messy humans can inflict upon a clean home.