Our Origins: We're Mike and Melissa. We've spent more years than we can remember caring for households, animals, and their humans. Over a period of years, after taking inventory of the small army of cleaning tools we'd collected, we realized we had some real-life experience normal people could use when figuring out the best cleaning tools for homes, apartments, hotels, kennels, condos, and pretty much anywhere else with people, children, or pets on a regular basis.
We put together the best team we could find to help us keep track of what we'd liked and what we hadn't. Our business slowly grew with our maniacal quest to review, catalog, and share the best vacuum cleaners, carpet cleaners, air purifiers, washers, dryers, and any other appliances related to keeping homes clean we've come across. This site is our story.
We'll be honest: cleaning is in our blood. We come from a family of cleaners. Mike's family has been in the vacuum business for about as long as vacuums have been around, and he grew up cleaning houses with his mother, father, and five older brothers. He was ready to join the family business along with his siblings when he met Melissa, and he knew life was never going to be the same.
Melissa, for her part, came from a family of laundry washers and cleaning ladies. As with Mike's family, hers built a small business from the ground up keeping other people's homes clean with thousands of hours of elbow grease. But unlike Mike, who grew up in the big city (New York, with seven people crammed into a tiny apartment), Melissa grew up on a farm in the middle of nowhere, and learned to drive when she was barely 12. When she met Mike, she knew she was ready for a different, yet strangely similar kind of life.
We're a lot busier these days, with two kids, far too many pets, a team of the most interesting individuals we've ever met, and a full list of cleaning clients on our plate. But we wouldn't have it any other way. We clean everywhere and everything while making time for each other and our lives together, and we hope you find some of the information here useful.
Our Mission: Pet My Carpet aims to be one of the most dedicated review and comparison sources for carpet cleaners, vacuum cleaners, mops,  steamers, and other home cleaning tools. We're interested in following trends in carpet cleaner design and technology, product recalls, and anything else that makes the news involving home surface cleaners. The name Pet My Carpet is a reference to our twin loves of animals (we own a small zoo between all staff members) and the carpets they damage. We simply couldn't choose between a name having to do with our carpets and one having to do with our pets (so we went with both).
Our Approach: We make use of a team of contributors from a range of backgrounds in cleaning, research, and engineering to provide expertise and detailed content. Our team includes experts with knowledge bases in research, writing, cleaning, product development, and dog and cat training. If you'd like to learn more about our work or if you're interested in advertising opportunities, please send us an email at petmycarpet [at] gmail [dot] com for more information.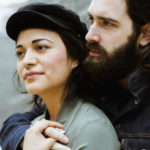 If you find our research on PMC helpful, you can follow our efforts to keep maniacally reviewing home cleaning tools by shopping through our links above. We promise to keep fighting the good fight against every horror children, animals, and grown, yet messy humans can inflict upon a clean home.