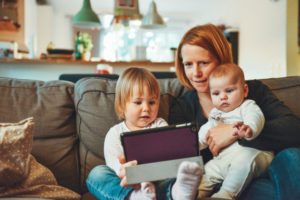 Figuring out which style of carpet works best for your home can be enough to make you consider renting again. There can be hundreds or even thousands of options in a showroom, not to mention the Internet. Fortunately, if you're looking for  residential carpet, there are only four real categories that nearly every carpet fabric and style falls into; knowing them will help keep you sane. We're talking about saxony, frieze, berber, and cut and loop.
Each style has its own look and comes with its own set of pros and cons, whether in durability, performance, or simply aesthetics.  Let's take a closer look at each; if you want the most information, each style also includes a dedicated article to turn you into a carpet expert (in between being a parent, professional, chef, and so on).
Saxony – the prototypical carpet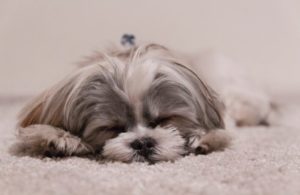 Saxony carpets are the closest thing the carpet industry has to a quintessential style; when most people think of a carpet, they're going to be thinking of a saxony. Traditionally, it's a cut pile, medium-height carpet. There are two main types: a straight saxony, which is plush and velvety, and a trackless saxony, which has a textured look and feel.
Because you can get saxony carpets in a range of colors and the aforementioned styles, you can use it in almost any home setting. That said, you'll want to use straight saxonies primarily in formal settings due to their finish. Because the carpet fibers are going to show footprints and vacuuming marks, they're less suitable in busy areas of the home or in busy homes in general. Textured saxonies, on the other hand, will work almost anywhere in a home; they hide vacuum marks and footprints and are a favored choice for high-traffic parts of a home, such as dens, family rooms, and stairs.
Frieze – the modern shag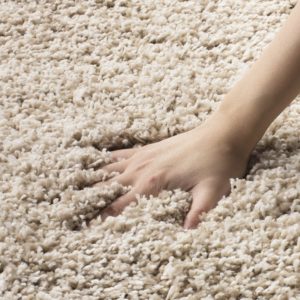 Frieze carpets, sometimes known as California shags,  are best summarized as updated versions of shag carpets. Their hallmark signature is long fibers–significantly longer than those in saxonies–with high levels of fiber twist. Because the carpet fibers are highly twisted, frieze carpets are very durable.
The overall mood for frieze carpets is relaxed and comforting. They sometimes look messier since their fibers lie sideways and go in every direction, but this also lends them a cozy and welcoming feel. As a result, you'll rarely see them in formal settings but will often find them in basements, family rooms, bedrooms, and on stairs, where their long fibers help hide seams by railings.
Berber – commercial carpet look-alike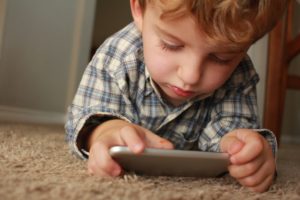 The word berber historically referred to speckled and flecked carpets. However, the term has evolved and today berbers are nearly universally thought of as looped carpets, although the loops themselves can and will vary in size and tigthness.
When berbers became popular in the home setting, they were often thought of as commercial carpet lookalikes, and were typically used in more hidden-away parts of the home, such as in the basement or in home offices. They also were typically multi-colored.
Today's berbers are found everywhere in the home and can also be found in solid colors. Soft fiber carpets (e.g., Mohawk SmartStrand) are increasingly made in berber styles and add sophistication to the classic berber look while still retaning comfort and relaxation (though not to the point of friezes).
Cut and Loop – trendy and industrial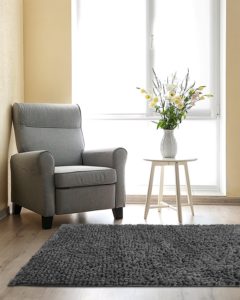 Cut and loop carpets are the current favorite of trend-seeking homeowners. As the name suggests, these carpets involve a blend of cut and looped carpet fibers; this combination makes a pleasing pattern within the carpet. You can find them in a range of colors, textures, and designs, making them compatible with nearly any décor you can think of. The cut and loop fiber patterns, in particular, can look like just about anything you can imagine.
Our contacts in the industry (as well as our own observations) tell us linear patterns are currently popular. Depending on the pattern you choose, you can fit it in a range of areas in your home, but in our experience, most people who buy cut and loops will have a more modern, industrial-style arrangement in mind.
Which carpet cleaners and vacuums work best for cleaning home carpets?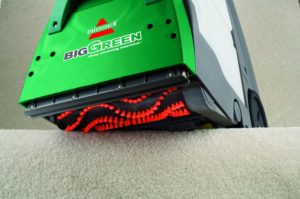 When it comes to maintaining saxonies, friezes, berbers, and cut and loops, the truth is that the pile height and fiber lengths will have much more to do with how difficult they are to clean than the styles themselves. And while there are a range of carpet cleaners and vacuums available on the market, we tend to recommend the same few over and over again because of their proven track records for cleaning abilities and longevity.Among carpet cleaners, we like the Bissell 86T3 Big Green. We've repeatedly found it to be a solid, lifelong investment in the sub-$1,000 carpet cleaning space.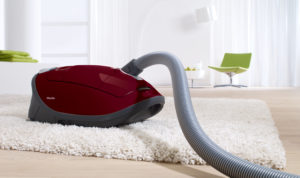 When it comes to vacuuming, we'd suggest either the Miele Complete C3 Soft Carpet or the Miele Compact C2 Electro+. We recommend both because they're buy-it-for-life vacuums capable of tackling low, medium, and high-pile carpets without damaging either the carpets or their machinery. The Soft Carpet is also capable of handling soft carpets (as well as pretty much every carpet sold today) while the Electro+ will do most of what the Soft Carpet does on a smaller budget.

You can buy the Bissell 85T3 Big Green carpet cleaner here on Amazon. You can buy the Miele Complete C3 Soft Carpet here or buy the Miele Compact C2 Electro+ here.

Canadians can buy the Miele Soft Carpet here, the Compact Electro+ here, and the Bissell Big Green here.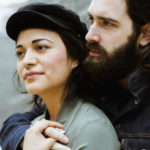 If you find our research on PMC helpful, you can follow our efforts to keep maniacally reviewing home cleaning tools by shopping through our links above. We promise to keep fighting the good fight against every horror children, animals, and grown, yet messy humans can inflict upon a clean home.