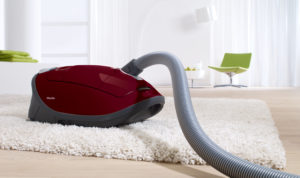 If you haven't heard of soft carpets yet, here's a primer: they're considered one of the biggest innovations in the carpet and flooring industry of the last few decades. In a nutshell, soft carpets are carpets with a finer and denser fiber count than traditional carpets, lending them a plush and luxurious feel against your skin. You can buy them in a range of fibers, including nylon, polyester, and triextra, and in several residential styles, including friezes, saxonies, and berbers. But even though homeowners and retailers alike give them consistently high ratings in user satisfaction, soft carpets have a notorious reputation for being difficult (or almost impossible) to vacuum by normal vacuum cleaners. Most new owners, of course, aren't going to realize this until they've bought and installed one in their family room, nursery, or bedroom. Here's what you need to know about soft carpets and how to choose a vacuum that can care for them effectively.
Why are soft carpets harder to vacuum than normal carpets?
There are two reasons why soft carpets are hard to vacuum, and both have to do with the reasons so many people choose soft carpets to begin with: fiber fineness and fiber density. The first reason, which has to do with how thin each fiber in a soft carpet is compared to those in a normal carpet, results in a carpet that feels softer against the skin. However, it also results in fibers far more likely to become wrapped around or inside brush heads in traditional vacuums.
The second reason, which has to do with the number of strands in each tuft of carpet, is why soft carpets feel so plush and enveloping; there's literally more carpet per square inch than in traditional carpets. Some brands of soft carpet (e.g., Mohawk SmartStrand Silk) may have as many as three times the fibers per square inch as a regular carpet. The greater the fiber density, the more difficult it will be for you to push your vacuum through such a carpet. You're also likely to have trouble turning your vacuum, maneuvering it around obstacles, or even keeping it upright due to the difficulty you find pushing it. If you've ever pushed a reel mower through thick grass, you understand this instinctively.
Which factors are important in an ideal vacuum for soft carpets?
Now that we've gone over what makes soft carpets difficult to vacuum, let's go over what you need to work with them effectively. Your current vacuum might work if it has certain characteristics; if not, we've got recommendations for vacuums that will work below. When looking for a vacuum capable of handling soft carpets, you'll want an adjustable height and a canister body (or an upright with large wheels). You'll want to avoid a beater bar or have the option to turn one off or remove it if it comes with your vacuum.
How does an adjustable height make vacuuming soft carpets easier?
The single most important factor you can have in a vacuum to make it soft-carpet friendly is the ability to adjust its height. Many vacuums let you raise or lower brush heights to adapt themselves to a range of surfaces (e.g., carpeting vs hardwood flooring). It's not just a convenience for soft carpets; it's essential.
If your vacuum sits too close to the carpet, not only will it be impossible to maneuver, the lack of proper airflow can also damage the carpet itself. A vacuum's suction lifts dirt particles from fibers by aspiration, but when aspiration occurs too close to the backing of a carpet, it can result in the carpet being disconnected from its underpad due to the vacuum created. Over time, the carpet can buckle.
Beyond carpet buckling, a carpet's fibers can be damaged by a rotating brush that spins too closely; such a carpet can bloom, resulting in a fuzzy, unappealing appearance and deterioration of overall quality.
When vacuuming soft carpets, you'll want to start with the highest height setting your vacuum will allow. If you can push it with ease and it doesn't seem to touch the carpet's fibers, lower the height bit by bit until the brush makes contact with the fiber tips and proceed from there.
Can uprights work with soft carpets, or do you need a canister?
While you can vacuum soft carpets with an upright (e.g., with the Soniclean Soft Carpet), we've always found the best results with canisters with electric (powered) brush heads. The reasons for this are two-fold: first, uprights require large wheels to push through the long and dense fibers in soft carpets, and most uprights aren't going to feature wheels large enough to get the job done.
Second, canisters, which feature brush heads disconnected from the weight of the vacuum, are far easier to adjust in height and push through carpeting, regardless of what the vacuum body itself is doing or how large its wheels are. For the third reason, the electric brush heads also provide an extra level of power for suction that helps with dense fibers in higher pile carpets. The most effective vacuum we've yet found for soft carpets, the Miele Soft Carpet, is a canister that fits these descriptions perfectly.
Is a beater bar necessary for cleaning soft carpets or harmful?
Beater bars, also known as powered brush heads, make use of rotating brushes to clean between and around carpet fibers. They're great for denser carpet piles and work well with certain soft carpets. However, you'll want to avoid them with certain residential carpet styles. Looped carpets, including berbers, and long fiber styles like shags and friezes can get tangled in beater bars and start uprooting themselves from the carpet base. If you have a vacuum with a powered brush head, make sure it has the option to either turn it off or switch the power head for a suction (air-powered) head as needed. This is generally the case with any vacuum sophisticated enough to come with a powered head (e.g., high end Mieles).
Which vacuums do you recommend for maintaining soft carpets?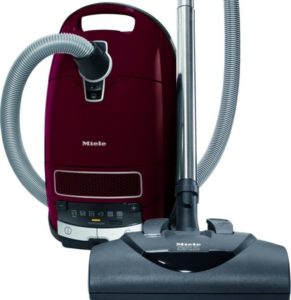 If all this sounds too complex to keep in mind, we'd just recommend getting a vacuum specifically designed for soft carpets. The gold standard right now is the Miele Complete C3 Soft Carpet. It's designed to handle carpets of all styles and all piles, including high pile carpets and soft carpets. As we've noted both in our review and our FAQ for the Soft Carpet, it's capable of cleaning carpets as well as or better than pretty much any other vacuum on the market below $1,000. If its cost is too dear, we'd recommend the Miele Compact C2 Electro+ as a compromise. As it lacks a soft carpet setting on the motor, it  won't clean soft carpets as well as that on the Soft Carpet, but it will do a fine job with most for slightly less money spent.

You can buy the Miele Complete C3 Soft Carpet here or buy the Miele Compact C2 Electro+ here.

Canadians can buy the Miele Soft Carpet here or the Compact Electro+ here.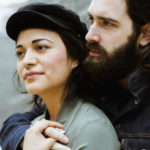 If you find our research on PMC helpful, you can follow our efforts to keep maniacally reviewing home cleaning tools by shopping through our links above. We promise to keep fighting the good fight against every horror children, animals, and grown, yet messy humans can inflict upon a clean home.