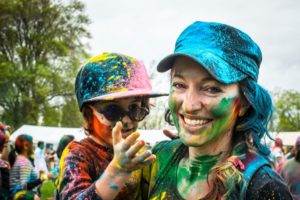 In most homes, the family room (also known as the living room or great room, depending on your your upbringing) is a gathering place. No matter how your family is set up, if you have a family room in your home, people are going to gather there, whether to talk, play, or just spend time together. In many respects, it's much like the kitchen from a social perspective. However, unlike in a kitchen, in a family room, you're likely to find parents on the ground playing with their kids, teens lying down watching movies, babies crawling–it's where a lot of memories are made.
As a result, even though it's in vogue in many modern homes to use hardwood floors, when it comes to the family room, if you want it to be welcoming, you're going to want carpets–or at least a lot of rugs. However, if you're buying your first home or replacing the carpets that came with your current home, it can be tricky to figure out which kinds of carpets will work best and what factors to look for. Today we'll review what to look for when choosing carpets for family spaces in your home.
Look for durability in carpets for shared spaces
Before anything else, make sure the carpet you choose is one that's going to last. The areas in a home that receive the most traffic are your stairs, your hallways, and your family rooms. To make sure your carpet is going to last, you're going to want to look carefully at your carpet warranty, focusing in particular on the texture retention warranty; at least 10 years of coverage is a good start, and more is better. Here are additional ways to figure out a carpet's quality before buying it.
A family carpet should be easy to clean
Since your family will spend more time awake in your family room than almost anywhere else in your home, you're going to see more spills there than in any area besides the dining room, which often isn't carpeted. Make sure whatever you get is easy to clean, as you're not going to want to spend yourself hovering over spouses, friends, children, and guests to make sure they're not spilling coffee, wine, orange juice, or goodness knows what else on your sponge-like carpets.
This is another area where you're going to want to focus on the warranty. There are a number of brands (e.g., Mohawk SmartStrand) that feature "no exclusion" policies, meaning things that usually aren't covered in stain warranties (e.g., cat urine, dog accidents, bleach) are covered. Also keep in mind staining vs. soiling coverage and see where your warranty places you. And when you do get the inevitable spill, get a good carpet cleaner and vacuum to take care of it (we'll get to that below).
Make it comfortable, cozy, and soft
If your family is like ours, you're going to spend time on the floor together, whether when watching movies and television, having sleep-overs, doing homework, playing board games, or just talking about life. The more time you spend on a carpet, the more you'll appreciate it being a comfortable one. Today, that typically means "soft" carpets, which have finer and softer fibers packed into them than normal carpets.
We've got all sort of information about synthetic carpets and natural fibers to check out, but the key points to remember are that longer fibers and higher piles are generally going to be more comfortable (e.g., friezes over saxonies or berbers), but they'll also require better machines to clean them (e.g., higher end carpet cleaners and vacuums). It's also a good idea to pay attention to your carpet cushion if softness and comfort are a priority.
Above all, make sure you love it
While we've thrown out lots of suggestions for choosing a family carpet, the most important thing is to choose one that works for your family. It doesn't matter what we say about a certain fiber, style, or pile; what matters is how it feels to you and the people you're going to be using it with. We're not installing it in our home, after all; you're installing it in yours. At the risk of sounding like a scene out of a romantic comedy, follow your heart.
…but don't forget a good carpet cleaner and vacuum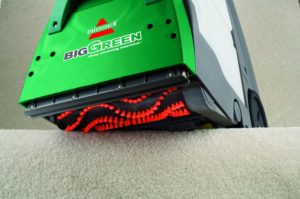 While you'll see lots of recommendations online for particular carpet cleaners for particular carpets and elaborate vacuuming rituals for this or that fabric, we'd recommend choosing tried and true, buy-it-for life machines instead of chasing trends. If you want a carpet cleaner that'll clean any kind of carpet you throw at it for the next few decades, just get a Bissell 86T3 Big Green. As we've noted repeatedly (e.g., here and here), it's going to work, and it's going to work well.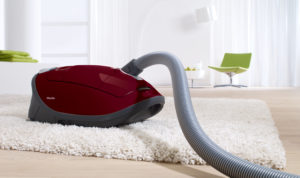 For a vacuum, get one that can clean all piles and all styles while lasting long enough to hand down to your children. In our books, that's a machine like the Miele Complete C3 Soft Carpet or the Miele Compact C2 Electro+. Both will handle low-pile, medium-pile, and high-pile carpets as well as bare floors, and the Soft Carpet in particular will handle any carpet on the market. The Electro+ is a good compromise for families on smaller budgets who don't want to buy another vacuum for the rest of their lives.

You can buy the Bissell 85T3 Big Green carpet cleaner here on Amazon. You can buy the Miele Complete C3 Soft Carpet here or buy the Miele Compact C2 Electro+ here.

Canadians can buy the Miele Soft Carpet here, the Compact Electro+ here, and the Bissell Big Green here.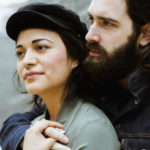 If you find our research on PMC helpful, you can follow our efforts to keep maniacally reviewing home cleaning tools by shopping through our links above. We promise to keep fighting the good fight against every horror children, animals, and grown, yet messy humans can inflict upon a clean home.