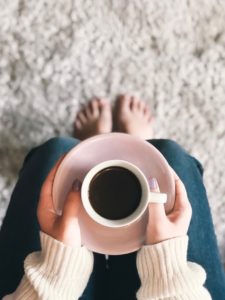 If you work with carpets for a living, telling a good one from a bad one is pretty easy. But if you're a normal person, carpet shopping can be difficult, as you're not going to be able to determine the quality of a carpet simply by looking at it. Many different factors come together to make a carpet a high, medium, or low quality one, and you need to take most, if not all of them, into consideration in order to figure out whether the carpet you're about to buy is worth what you're about to spend. While we can't teach you to gauge quality with total accuracy in a 1,000-word article (although we have hundreds more to turn you into an expert), we can teach you to be far better than average when it comes to identifying which carpets will give you the durability and longevity you're looking for. How can you do this? Through careful examination with your eyes and hands.
What does carpet face weight tell you about quality?
Carpet face weight is a metric of how much your carpet pile weighs per square yard. Measured in ounces, it's generally marketed as a quick way of gauging quality. However, while higher face weights are often indicative of greater durability, the equation doesn't always hold. Make sure the other factors discussed below are also present before weighing this one too much.
Using carpet density to understand durability
The density of a carpet has to do with the degree to which fibers are stitched into the backing of the carpet; the closer the tufting, the greater the density. There's a particular formula for it that's generally used across the carpet industry. While this metric, like any other, won't tell you everything about a carpet's quality, if you can match carpets by fiber type, style, and other metrics, the higher density carpet will be the more durable.
What measuring carpet fiber twist can teach you
Most people don't consider the twist of carpet fibers when gauging quality, and it's to their loss, as it carries a lot of information. Carpet fiber twist has to do with how many times fiber strands are twisted together across a vertical inch of fiber. The twist number is also called the turns-per-inch, or TPI. As with density, the higher the figure, the better, as it reflects a more durable carpet. You can measure fiber twist on your own with a ruler and a bit of patience. Measure out one inch of carpet fiber and count the turns. If you're working with a shorter pile that isn't an inch long, try a half inch and double the twists you're able to count to standardize it to one inch.
Synthetic or natural? Each fiber has pros and cons
Beyond fiber density and twist count, the type of fiber you're working with makes a huge difference in the quality of the carpet. Each fiber has particular pros and cons and works well or worse in particular situations. There are many synthetic carpet fibers, including nylon, triexta, polyester, and olefin, or polypropylene; these are the most popular today. However, you'll still see natural carpet fibers in different markets and settings, such as among people searching for eco-friendly carpets. As a result, fibers like wool, sisal, jute, and seagrass are also worth considering for certain needs.
What's covered (and not) in the manufacturer's warranty?
Beyond the fibers used, the warranties that come with them will make a huge impact on your long term satisfaction; use your eyes to figure out how much risk you're taking on by how much the manufacturers are willing to take. Generally, you want as many years of coverage as possible, and additional bonuses such as texture retention are good to have. On the other hand, you'll want as few exclusions as possible, as you'll find many manufacturers won't cover carpets used in certain parts of your home (e.g., kitchens, bathrooms, and stairs) due to traffic or moisture.
How carpet style impacts performance
Finally, your carpet's style will also have an effect on the kind of quality you will or won't get. For residential carpets, berber, frieze, saxony, and cut-and-loop styles dominate, and within any of these styles, you'll see a range of qualities. Certain carpets work better in certain environments than others. Berber, for example, works very well in basements. SmartStrand carpets are popular where durability is a must.
The best all around carpet and vacuum cleaners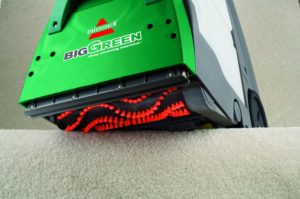 If all of this information sounds overwhelming, just focus on taking care of whatever carpet you have, as ultimately, regular care and maintenance will have as much of an impact as any of the factors above. To clean your carpets, we recommend a business-grade carpet cleaner like the Bissell 86T3 Big Green. We've reviewed it repeatedly (e.g., here and here) and found it to be the best carpet cleaner under $1,000.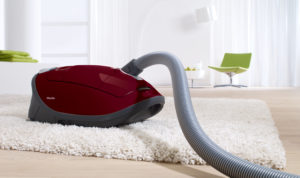 For a buy-it-for-life vacuum cleaner compatible with all carpets, we'd suggest the Miele Complete C3 Soft Carpet. It's not cheap, but it'll clean carpets of all piles while being a pleasure to use, which means you'll use it more often (and for many more years) than anything you'll find in a box store.

You can buy the Bissell 85T3 Big Green carpet cleaner here on Amazon. You can buy the Miele Complete C3 Soft Carpet here.

Canadians can buy the Miele Soft Carpet here and the Bissell Big Green here.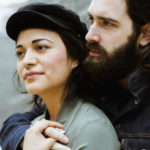 If you find our research on PMC helpful, you can follow our efforts to keep maniacally reviewing home cleaning tools by shopping through our links above. We promise to keep fighting the good fight against every horror children, animals, and grown, yet messy humans can inflict upon a clean home.