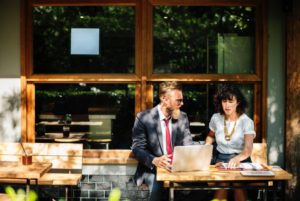 If you're ready to buy or install a carpet, you're ready to spend thousands of dollars on something that's hopefully going to last for years. We've talked about how to tell carpet quality and what to look for in carpet warranties, but it's just as important to know what to look for in the people you're choosing to sell and install your carpet. If you're buying from one retailer and installing from another, you need to be even more careful. If you work with a good sales and installation staff, you'll be a lot more likely to like what you bought at the end of everything. A poor experience, on the other hand, can lead to a lot of money spent repairing or replacing your carpet.
While there are no guarantees that any set of questions can help you tell a good retailer and installer from a poor one, there are some questions you can ask that will increase your odds dramatically; they apply whether you're buying from independent retailers or big box stores. Ask them with confidence and pay attention to the answers; they could save you thousands in the long run.
1. Do you have bonding and insurance?
This is the first and most important question to ask; if you don't ask anything else, make sure you cover this question and get the right answers: yes and yes! Any other response should send you running. Why? Because bonding and insurance are the most basic forms of protection for a homeowner and business. If a company or individual enters your home to do any kind of work, they need both.
Bonding is basically homeowner's insurance: if your installers don't do their jobs as specified by contract (e.g., if they only install half of your carpet and don't come back to do the rest of it), you as a homeowner can put a claim in place vs the bond, which is money held specifically for such claims. Insurance covers the company for mistakes they make while on your property, such as if they break your windows while bringing in tools. Any company that doesn't have both bonding and insurance is a company that's going to cut corners in every other part of their business, including in the carpets they bring into your home and "install."
2. Have you been in business for at least five years?
Once you've confirmed that a company is in compliance with the basic legal minimums of bonding and insurance, you need to know how long they've been in business. Five years is generally the threshold for reliability and establishment. Such a company will be making money (it's hard to keep the doors open and lights on for five years if you aren't) and they're most likely going to be in the industry for the long haul, which means they're going to want to do a good job with you so they get positive referrals and repeat business.
This doesn't mean, of course, that a new company is going to be a bad one; every company had to start out somewhere and needed customers to trust them even when they didn't have much of a reputation. You'll want to use your best judgment with such a company and take the other questions in this list even more seriously.
Something to watch out for here is a company that has gone through a recent name change. Many companies unfortunately fly under the radar by shutting their doors, packing up shop, and opening up in new towns under new names (or claiming bankruptcy) when they deliver bad business. A company that uses such shady tactics will use similar tactics when promising you the moon and back with your carpet sale and installation, and you'll have to go to the moon and back to get help when (not if) things go wrong.
3. Are you willing to share references or show work samples?
Just as your teacher asked you to "show your work" when in school to make sure you hadn't just copied someone else's efforts, you should expect the same from anyone trying to sell you a carpet (or install one).
When you ask this question, the goal isn't to get names of previous customers and tours of their homes, but you will want to see a kind of "brag book" with photos of successful installations and client testimonials.
Many companies will even share email or phone numbers from clients who have agreed to be references. As with a job hire, a good reference list can go a long way in this business. Beware of any company that tells you they never share references, testimonials, or photos of installations–if they aren't willing to show their work, their work probably isn't worth showing.
4. What are we paying for, who will install my carpets, and what isn't included?
Once a company has established insurance, time in the industry, and work samples or references, you'll want to know exactly what you're paying for and who will be in charge of your carpet installation, as well as what will and won't be included. These questions may seem obvious, but you'd be shocked at the number of times people get hit with extra charges for "delivery", "disposal", "time on site", and a range of other mystery prices that didn't appear anywhere in the discussion but most assuredly appeared on the final invoice. Don't let this happen to you.
Find out who's doing what, what you're getting, when it'll get there, and what will happen if it doesn't. As a rule, it's better for the company itself to provide its own installers than for it to hire the job out to sub-contractors, as they'll have a greater interest in maintaining quality if the job is done in house. That said, contracting can work as long as the company is still present to supervise the installations. If you are sub-contracting, make sure everything is booked at the store so there's no confusion about the store's responsibility if anything goes wrong.
5. How can I best care for my new carpet (e.g., are there recommended carpet cleaners or vacuums)?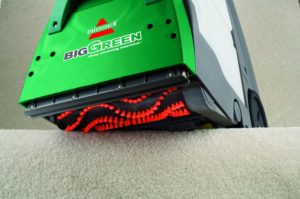 While the answer to this question will naturally vary with the kind of carpet you choose (e.g., a berber has different needs from a saxony or SmartStrand), you'll want some kind of answer. A company that doesn't have any suggestions for caring for their carpets is a company that's either not paying enough attention or that doesn't care about maintaining their products once they're sold.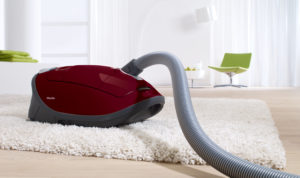 That said, many companies will give bland answers about reducing wear, or about how high pile is more delicate than low pile, which is where we come in. You'll want a good carpet cleaner and a good vacuum. For the carpet cleaner, we recommend the cleaner used by professional carpet cleaners in small businesses around the country: the Bissell 86T3 Big Green. For a vacuum capable of cleaning any carpet on the market, you'll want the Miele Complete C3 Soft Carpet. Both of these are buy-it-for-life cleaners, and while your carpets won't last as long as they will, hopefully they'll last much longer than they would have without them.

You can buy the Bissell 85T3 Big Green carpet cleaner here on Amazon. You can buy the Miele Complete C3 Soft Carpet here.

Canadians can buy the Miele Soft Carpet here and the Bissell Big Green here.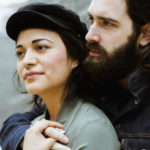 If you find our research on PMC helpful, you can follow our efforts to keep maniacally reviewing home cleaning tools by shopping through our links above. We promise to keep fighting the good fight against every horror children, animals, and grown, yet messy humans can inflict upon a clean home.