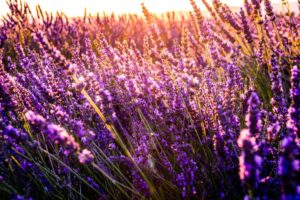 There are many factors that tie into the quality and performance of a carpet, whether you're buying it for residential or commercial purposes. Today we're going to talk about one of those: a carpet's density. Although many people use density and a related but distinct term, carpet face weight, interchangeably, they serve different functions when it comes to determining how well a carpet stands up over time. Today we'll take a look at what carpet density actually is, how it differs from face weight, how to calculate it, and why it matters.
What is carpet density and how does it differ from carpet face weight?
Carpet density has to do with the separation of carpet fibers in carpet backing. The more closely or loosely the fibers are bound to the backing of the carpet, the greater or lower the density.
Carpet face weight, in contrast, has to do with how much the fibers in square yard of carpet weigh. The standard unit is the ounce. You can use the face weight to help you figure out a carpet's density.
How do you calculate the density of a carpet?
To calculate carpet density, you take the face weight and multiply it by 36, then divide your solution by the pile height of the carpet. The units will be expressed in ounces per cubic yard.
We defined face weight above; carpet pile height refers to the height of your carpet fibers when naturally resting on the carpet; it's measured from the carpet backing to the standing height of the fibers. This is what differentiates high-pile from low-pile carpets. In the formula above, pile height is given in decimals. For example, a carpet with a 3/4 inch pile height would be written as .75 while a 1 inch pile height would be written as 1.
When you calculate carpet density, you'll obtain a 4-digit number. Let's try an example. If you buy a carpet with a face weight of 60 ounces and a 1/2 inch pile height, you'll multiply 60 x 36 to obtain 2160 and then multiply that by 1/2, or .5, to obtain a carpet density of 1080 ounces in each cubic yard.
What does carpet density tell you about carpet quality?
By itself, carpet density doesn't tell you much of anything; the real value comes when you compare it to another carpet after matching as many factors as possible.
Examples of factors to match include the application (residential or commercial?), style (saxony, frieze, berber, or cut and loop?), fiber class (natural or synthetic?), fiber composition (nylon, polyester, triexta, olefin, wool, or something else?), fiber twist, dye method, warranty coverage, and more.
All of these factors will impact the look, feel, and performance of the carpet you're about to buy. And that doesn't even begin to touch on how the location in your home will impact the carpet you choose (e.g., the stairs, bedroom, family room, basement, nursery, or elsewhere).
That said, if you can match the other factors, a greater carpet density will generally result in a more durable carpet that also feels softer and more luxurious beneath your feet. It's no different from how grass feels more comforting when it's thick and plush beneath your shoes or feet; the greater the pile density, the more plush and resilient the carpet will be in the short and long term.
What's the least amount of density to look for when choosing a carpet?
While your specific needs for carpet density will naturally vary with your tolerance for discomfort and your carpet budget, there are certain density values you want to stay above at a minimum. The Carpet and Rug Institute recommends a minimum density of 3,000 in residential environments like homes, apartments, and condominiums.
In environments likely to see much higher foot traffic, such as in department stores, malls, and other commercial environments, you'll want a minimum density of 5,000. As always, it's important to keep in mind that these are minimum guidelines; if you can afford more density, it's better to spend the money here than on a premature carpet replacement, which will cost much more in the long run.
Do you need a particular vacuum or carpet cleaner for dense carpets?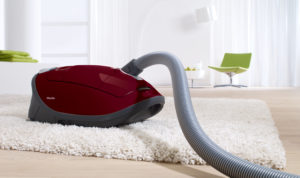 While you can generally get away with any kind of vacuum for most carpets, when it comes to very dense carpeting, such as soft carpeting in particular, you'll want to choose a canister like the Miele Complete C3 Soft Carpet. For general high-pile or frieze and twist-style carpets, you can use a Miele Compact C2 Electro+ instead, although a Soft Carpet will easily handle all three types.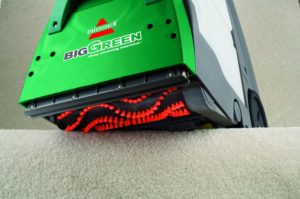 For carpet cleaning, whether dealing with high- or low-density carpets, you can use just about any machine on the market. However, we tend to recommend the Bissell 86T3 Big Green. It's not the cheapest machine on the market, but it's one of the most reliable below $1,000, and is found in both residential and industrial settings due to its consistency and no-fuss functionality.

You can buy the Bissell 85T3 Big Green carpet cleaner here on Amazon. You can buy the Miele Complete C3 Soft Carpet here or buy the Miele Compact C2 Electro+ here.

Canadians can buy the Miele Soft Carpet here, the Compact Electro+ here, and the Bissell Big Green here.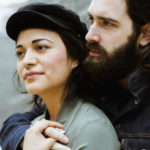 If you find our research on PMC helpful, you can follow our efforts to keep maniacally reviewing home cleaning tools by shopping through our links above. We promise to keep fighting the good fight against every horror children, animals, and grown, yet messy humans can inflict upon a clean home.