As a team of full time cleaners, we've had the pleasure of using some of the best vacuums manufactured in the last 20 years. Naturally, we've had the time to develop some favorites along the way, Lately, Miele's canister vacuums have been our tools of choice when tackling jobs where noise control and cleaning power are equally important. Having reviewed nearly all of their current models, the Alize, Calima, and Cat & Dog continue to be our go-to canisters for most jobs. However, today we're going to take a look at a highly specialized model for a highly specialized task: the Miele Complete C3 Soft Carpet for cleaning–you guessed it–soft carpets. Our previous favorite vacuum in this regard was the Soniclean Soft Carpet, but after spending a few hundred hours with the C3 Soft Carpet, we realized it was time to pass the torch from the Soniclean to the Miele. If you're in a hurry and ready to buy, we think it's the best vacuum for soft carpets south of $1,000, and you can buy it here.
Pros, Cons, and Key Features of the Miele Complete C3 Soft Carpet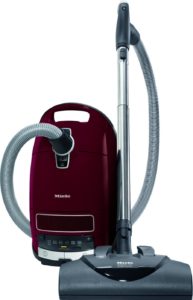 It's not often that we're unambiguously willing to state that one particular vacuum is the best at anything, but we're pretty sure that the Miele C3 Soft Carpet is the best vacuum on the market for soft carpets in the sub-$1,000 price range, and possibly higher. No, it's not the most advanced Miele you can buy (that award would go to the Brilliant), nor is it the best all-around Miele you can buy (above $1,000 we'd call that the Marin and below $1,000 we'd give the nod to the Calima), but it's definitely the most adept vacuum we've found for handling delicate carpeting. Let's take a closer look at what makes it so special.
First of all, being part of the C3 line, the Soft Carpet comes standard with the 1,200 watt motor and foot switch controls to adjust power settings, the sealed AirClean system, the bevy of integrated tools–specifically, the dusting brush, upholstery tool, and crevice tool–and a solid ability on hard floors and low pile carpeting. However, unlike the Alize and Calima, it's also able to tackle medium pile carpeting, and unlike the Alize, it also comes with the Parquet dedicated brush for hard floors. It has high-pile carpet capabilities thanks to its Electrobrush, putting it in the same league as the Kona and Cat & Dog, but it lacks the automatic power adjustment capabillities of the Marin or Brilliant. In terms of its placement in the C3 hierarchy, it's effectively a Kona with an extra power setting for soft carpets that inexplicably costs significantly less than a Kona, and that's precisely what sets it apart from the other C3s: no other C3 (or Miele canister vacuum, regardless of level) offers a soft carpet setting. However, it doesn't matter which settings are offered if they don't work, so the next big question is what difference, if any, does the soft carpet setting make?
By itself, not much. But when combined with the SEB 228 SoftCarpet Electrobrush, it turns the C3 Soft Carpet into a gentle carpet cleaning beast. We were able to tackle every carpeting environment we came across with no hesitation. At 20 pounds (a shade heavier than the typical C3 at 19.4 pounds), it wasn't hard to tote it up and down stairs during a full day of cleaning, and wall to wall carpeting was a breeze. We simply glided the Electrobrush up and down carpets and marveled over how reliably it picked out dirt and grime. It wasn't magic, but it was pretty close. We found ourselves making only 1-2 passes to clean messes that typically would take us 4-5 on most other vacuums and 2-3 on other Mieles; the stains were stubborn, but the C3 was more stubborn. And we loved it. When we got to baseboards, it was trivial to release the Electrobrush and use the wand to tackle the carpet that brdered the baseboards; once we were done, we simply eased the wand into the Electrobrush again, and off we were to vacuum some more. It was almost too easy.
And of course, if you've read any of our reviews on other Mieles that feature the Parquet brush head (e.g., the Cat & Dog or Kona), you'll know that we're lifelong fans of the brush for anything involving bare flooring. We weren't let down with the Parquet here either; it made quick work of hardwood floors (which can be difficult to maintain in good condition without daily vacuuming) and we found ourselves enjoying the work of vacuuming more often than not. Oh, and because, like every Miele canister, it included a quiet mode, we were also able to vacuum without scaring family pets or waking sleeping children. For some people, that factor alone makes a Miele a priceless addition to the home.
Is the Miele Complete C3 Soft Carpet the Best Soft Carpet Vacuum For the Money?
In our books, yes. We've yet to find a vacuum cleaner that's done a better job with soft carpeting, and that includes Mieles that cost hundreds of dollars more, like the Brilliant and Marin we reviewed earlier this month. For us, the combination of the Electrobrush head and the soft carpet mode on the C3 Soft Carpet make it our top choice with little hesitation. We're also fans of the fact that it's not just useful for soft carpeting, but does a fine job on regular low-pile and medium-pile carpeting as well as on hard flooring thanks to the Parquet brush head. It's not the cheapest soft-carpet capable vacuum cleaner out there, but in our books, it's the best value for your money.

You can buy the Miele Complete C3 Soft Carpet here on Amazon.

Canadians can buy the Soft Carpet here, although supplies are sometimes limited compared to the US stock.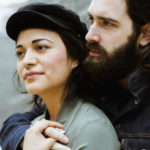 If you find our research on PMC helpful, you can follow our efforts to keep maniacally reviewing home cleaning tools by shopping through our links above. We promise to keep fighting the good fight against every horror children, animals, and grown, yet messy humans can inflict upon a clean home.