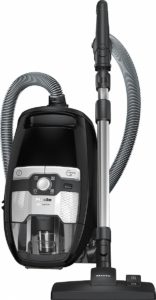 If you're in the market for a buy-it-for-life vacuum, the truth is that there aren't that many manufacturers left to choose from. Most have chosen the disposable route, and it's hard to find a vacuum that'll last longer than a few years before breaking down in ways that cost more to fix than to replace. Miele continues to be a notable exception, and we've found their German-made canisters to be among the most reliable vacuums money can buy. However, not everyone appreciates dealing with dust bags, no matter how reliable the vacuums themselves may be.  This is where Miele's Blizzard Cx1 line comes in. If you're looking for a Miele vacuum but don't want to deal with bag changes, whether for financial, time-related, or environmental reasons, you're a prime candidate for their bagless line. We recently reviewed the Blizzard Cx1 Total Care; today we'll review a lower-end sibling, the Miele 41KCE038CDN Blizzard Cx1 Hard Floor Cleaner in Obsidian Black and see how it compares to the Total Care. Our thoughts in ten seconds are to buy the Total Care if you have a significant amount of carpet to clean and to stick to the Hard Floor if you primarily have (you guessed it) hard floors. We fully review it below, and you can buy the Cx1 Hard Floor here.
Pros, cons, and key features of the Miele Blizzard Cx1 Hard Floor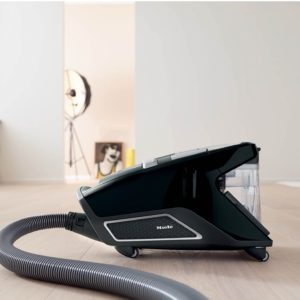 The Cx1 Hard Floor Cleaner is the entry-level member of three recently released Miele bagless canisters. It belongs to the Blizzard Cx1 bagless line, which was recently released in Canada and is not yet available in the US market. The Hard Floor's siblings include the Cat and Dog Cleaner and the Total Care Cleaner, which we recently reviewed. There are a number of other Miele canisters exclusive to the Canadian market, including the Compact C1 Celebration and the Classic C1 Cat & Dog at the C1 level, the Compact C2 Cat and Dog, Total Care, and Hard Floor, and the Complete C3 HomeCare, Total Care, Power Plus, and Limited Edition. If you're finding it hard to keep track of these Miele canisters, you're not alone; there are a lot of them. Fortunately, we've reviewed just about all of them here.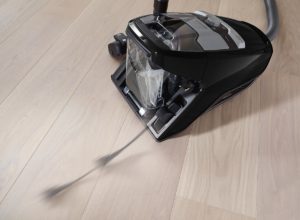 The Blizzard Cx1 Hard Floor's key features include the bagless design inherent to the series; instead of the standard GN or FJM bags found in Miele's canisters, the Cx1 line opts for plastic canisters to collect and empty dirt. The Hard Floor also includes a 1,200 watt motor to generate suction and a HEPA-grade exhaust filter rated for lifetime use. The vacuum delivers a 33 foot (10 m) operating radius with a  21 foot (6.5 m) power cord that includes a one touch rewind button. You also get a crush-proof hose and telescopic tube with the canister, which weighs 19 pounds (8.6 kg) when fully assembled.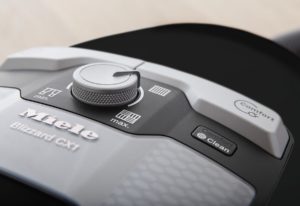 While Miele's bagged canisters include six power settings, the Cx1 line cuts these to four but retains the same overall power range, although it doesn't seem quite as powerful on the upper range with a given head as a bagged canister (e.g., the Compact C2 Total Care). An additional bit of bad news is that Miele's silent mode is not available, making it harder (though still possible) to clean around sleeping children. You won't get as much precision when shifting from minimum to maximum power in a Cx1 as you would in the 6-step C1, C2, and C3 lines.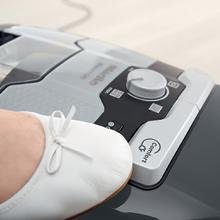 To flip between settings, you'll use a textured power knob that clicks smoothly from one power level to the next. The Cx1 also includes a neat park and stand mode that allows you to pause cleaning jobs and walk away the way you would with a C3 model. Caster wheels beneath the canister allow you to move it smoothly across hard and smooth surfaces alike, and the dust canister includes a fine dust filter to make it easier to empty the canister without spilling dust everywhere. The filter will need to be cleaned from time to time, which the vacuum itself will sense and perform automatically.
Which accessories and cleaning heads are included with the Cx1 Hard Floor?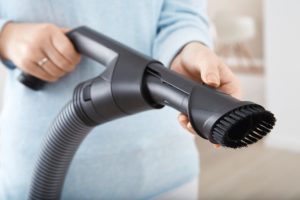 You'll get three accessories when you buy the Hard Floor, which is the same number you'd find with a bagged Miele canister. However, the accessories themselves are arranged somewhat differently. There's a crevice nozzle and compact upholstery nozzle; you can tuck both away into a storage compartment behind the canister to have them whenever you need them. However, the easter egg is an integrated dusting brush built into the vacuum's handle; it's a nice addition that makes it easy to spot clean upholstery and other odds and ends like computer keyboards. To connect it to the telescoping wand, you just push the two together; the brush fits around the end of the wand.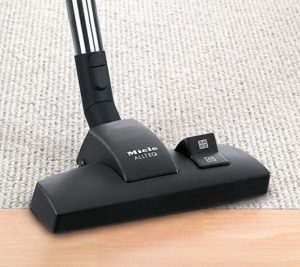 Miele uses the same approach in the Cx1 line as that in their C1, C2, and C3 lines to rank their vacuums: they pair them with more or less effective cleaning heads. As the Cx1 Hard Floor is the base Cx1 model, it includes the simplest equipment, limiting it to bare floors and low- pile carpets and area rugs with the default cleaning head. The included AllTec Combination SBD 285-3 Floorhead is suitable for hardwood, engineered wood, vinyl, laminate, ceramic tiles, marble, bamboo, concrete, brick, and similar surfaces. It'll also put up a valiant effort with very low pile Saxonies, berbers,and  cut and loop carpets and area rugs. However, it's not going to do anything with medium or high-pile carpets, friezes, or soft carpets due to the lack of a motor to drive the brushes through dense fibers. For this power, you're going to want a Miele with an electric brush head like the Compact C2 Electro+ or Red Complete C3 Cat & Dog.
What's the difference between the Miele Blizzard Cx1 Hard Floor and Cx1 Total Care?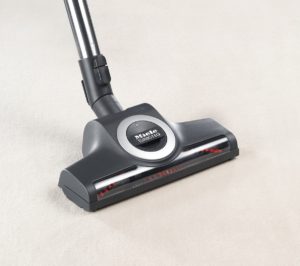 The main difference between the Cx1 Hard Floor and Cx1 Total Care, aside from color (black vs blue) and price (a few hundred dollars) is in the cleaning heads. While the Hard Floor includes one combination rug and floor head, the Total Care includes the SBB 300-3 Parquet brush twister for bare floors and the TurboTeQ turbo brush for carpets. Frankly, the Parquet head does a better job on bare floors than the combination head while the turbo brush does a much better job on carpeting than the combination head. As a result, we'd generally recommend the Cx1 Total Care over the Hard Floor for every usage scenario simply because it's better equipped to clean both bare floors and low-pile carpets than the Hard Floor. While you can upgrade the cleaning heads on the Hard Floor, by the time you do, you'll have spent more money than you would have if you'd just bought the Total Care to begin with.
Why buy the Blizzard Cx1 Hard Floor?
In conclusion, while the Hard Floor is undoubtedly an attractive machine and offers the same level of bagless convenience as that in the other Cx1 models, we'd encourage you to upgrade at least to the Cx1 Total Care to have a more functional machine out of the box. If you only have bare floors in your home, apartment, townhouse, or condominium, you can get away with the stock cleaning head on the Hard Floor. However, if you have any carpets or rugs whatsoever, you'll have a much more satisfying time cleaning them with the turbo brush included on the Total Care than you would with the combination brush head on the Hard Floor.
Canadians can buy the Miele Blizzard Cx1 Total Care here or save some money by buying the Cx1 Hard Floor here if you primarily have bare floors and little to no carpeting.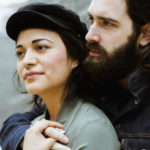 If you find our research on PMC helpful, you can follow our efforts to keep maniacally reviewing home cleaning tools by shopping through our links above. We promise to keep fighting the good fight against every horror children, animals, and grown, yet messy humans can inflict upon a clean home.