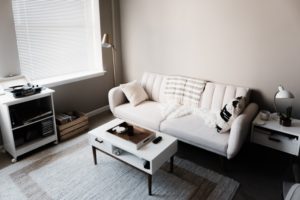 Choosing the right floor for your home, townhouse, or condominium can be a challenge, especially if you're doing so for the first time. We've written hundreds of articles about choosing carpets and bare flooring, but if the thought of becoming an expert on something you'll hopefully only do once overwhelms you, today we'll distill our thoughts into a quick yes/no guide to help you make the right decision.
Aside from looks, which are subjective, we'll tackle more objective needs, including moisture control, durability with pets and kids, budget, DIY capabilities, and the all-important maintenance question. Finally, we'll share which vacuums are capable of tackling any bare or carpeted floor on the market. Follow our guide to make sense of the process in a few minutes.
1. Are you installing your floor in a bathroom, basement, or kitchen (or any other moisture-prone area)?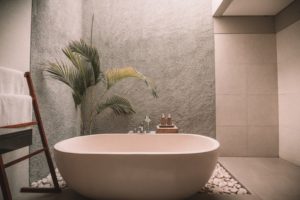 If you want a floor you can install in areas that will see water, you want one of the following floors: porcelain tile, ceramic tile, vinyl, or concrete. Don't bother with anything else except your vacuum selection, which we discuss below. If moisture isn't a concern, you can still choose any floor you desire. Keep reading to narrow things down further.
2. Do you need durability (or to put it simply, do you have kids, cats, or dogs)?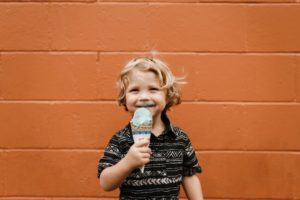 If you want a floor capable of standing up to pets, young children, rambunctious teenagers, or simply a lot of foot traffic in your home, wear resistance will be key. Don't bother with hardwood or other exotic, wood-based options. Your best bets will be something highly durable like vinyl, concrete, carpet, porcelain tile, laminate, brick, or ceramic tile. If durability doesn't matter as much as other factors, keep reading.
3. How much money can you spend per square foot (what's your budget)?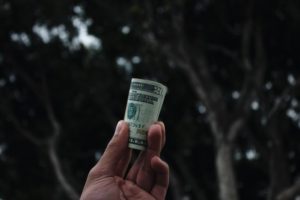 Everyone's got a budget; it's just a question of how high it is. If you don't want to spend more than $2 per square foot, you'll want laminate flooring or vinyl. While you can find porcelain and ceramic tiles for cheap, you'll pay for it in either time or money when it comes to installation.
If you can spend between $2 and $5 per square foot, you'll have a much wider set of options to choose from. Many domestic hardwoods and engineered wood floors fall into this price range, but you're not going to get anything exotic like endangered bamboo. Higher-end laminates and luxury vinyls will also show up here.
If your budget can stretch past the $5 per square foot mark, you'll find a range of exotic hardwood options; trees like mahogany, Brazilian cherry, ipe, kempas, and more are options. You can also find ultra-high end laminates, vinyls, and engineered woods here.
No matter how much you are or aren't willing to spend, there are still points to consider; keep reading to learn more.
4. Will you hire out for the installation or are you DIY-minded?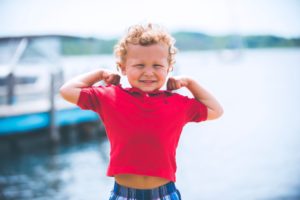 If you want to take charge of your flooring installation, you'll be rewarded with a steep drop in money spent. The easiest options here will typically be plank vinyl and laminate floors; you can install both as floating floors, and no subfloor gluing, nailing, or stapling will be necessary. You can also install porcelain and ceramic tile on your own, but you'll need more experience to do so successfully.
If you want floors like wall-to-wall carpet (e.g., berbers, Saxonies, friezes, or cut-and-loops) or hardwood and engineered wood, you're going to want to call in the professionals. While you can install these floors on your own, the time necessary to become an expert isn't worth the money you'd save in the process. Similarly, while you can install brick and porcelain or ceramic tile on your own, you probably won't want to when you see how much work is involved.
5. How important is a low-maintenance floor to you?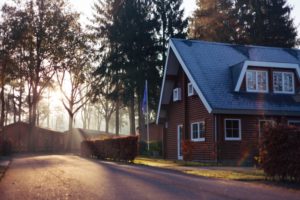 Finally, if you don't want to have to do anything to your floors besides sweep or vacuum them every now and then, you'll want to focus on vinyl (sometimes called resilient) flooring above all; it doesn't require any maintenance whatsoever since it's basically a sheet of plastic on your subfloor. Laminate floors aren't quite as maintenance-hardy, but they're close. The main difference is that you don't want to use wet mops on them; a damp mop or a Swiffer Wet Jet will be best for them.
If you'd like a maintenance-free floor but aren't that particular about it, you can focus on beauty instead and buy a solid hardwood floor, tile, marble, or whatever else makes your heart sing. We'd simply recommend adding an area rug to your high-traffic areas to keep the wood from wearing down more quickly than necessary.
Which vacuums can clean any type of bare floor or carpet?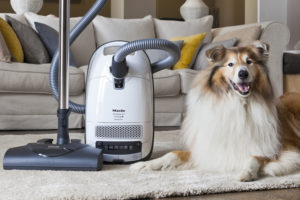 No matter which floor you choose, you'll want a vacuum that can clean it effectively. Unfortunately, most vacuums are either good with bare floors or with carpets; very few are capable of efficiently and effectively cleaning both. Fortunately, if you know where to look and are willing to spend a bit more now for long term quality, there are always exceptions. Two high-quality vacuums that will clean all floors and do so for decades without breaking down are the Miele Complete C3 Cat & Dog (reviewed here and here) and Miele Compact C2 Electro+ (reviewed here and here). Between the two, the Cat & Dog has a larger cleaning capacity and more accessories, but if you're on a budget, the Electro+ will do just as good of a job. Both are easily among the best vacuums on the market.

You  can buy the Miele Complete C3 Cat & Dog here on Amazon or buy the Miele Compact C2 Electro+ here.

Canadians can buy the Miele C3 Cat & Dog here or buy the Compact Electro+ here.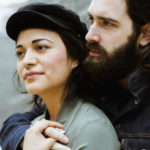 If you find our research on PMC helpful, you can follow our efforts to keep maniacally reviewing home cleaning tools by shopping through our links above. We promise to keep fighting the good fight against every horror children, animals, and grown, yet messy humans can inflict upon a clean home.