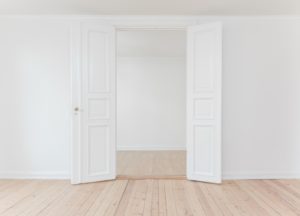 Whether you're buying a new home and want the charm of an old one you're simply remodeling an antique property, there's a good chance you're going to want hardwood floors over more modern alternatives like tile, laminate, vinyl, or concrete. As much as we enjoy working with carpets, we'll be the first to admit that there's nothing like real wood for warmth, charm, and grace in a home.
That said, it's hard to install solid hardwood by yourself; you're typically going to budget for professional hardwood floor installers. And as durable as hardwood floors can be, they're also vulnerable to a lot of threats synthetic floors aren't, including to moisture and rot. Unfortunately, there are a lot of wood substitutes, including luxury vinyl and laminate floors, that promise real wood looks but don't deliver. Today we're going to look at engineered wood flooring as a viable alternative to solid wood floors to see if they're worth installing in your home.
How does engineered wood flooring differ from solid woods and laminates?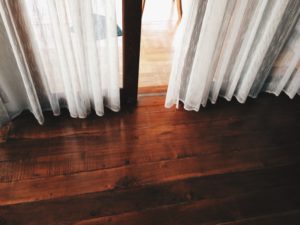 While you might have heard that engineered wood isn't actually "real" wood, the truth is that is real wood. The sticky part comes when you try to define real wood.
Every engineered wood floor is made from two main parts: what you see and what you don't. The part you see is a veneer wood that's sourced from whatever hardwood the floors are imitating. It's typically between 1/16″ and 1/8″ inches thick. Beneath it is the second part that you ideally never see: high-quality plywood.
Solid hardwood, in contrast, uses the same wood throughout the dimensions of the plank; you're essentially buying strips of a tree cut to size.
A laminate, in contrast, is a composite of plastic and a wood chip composite. The plastic layer is the part you see; a photo is printed onto it, and the plastic is glued to the wood chip base. Technically, you're still dealing with wood, but there's a lot of resin mixed into it. It's sort of like calling plastic an organic material since it technically begins with oil, which came from animals that died a long time ago.
How does engineered wood stand up to moisture and flooding?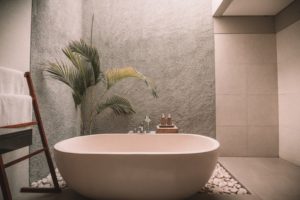 One of the primary advantages of engineered wood over hardwood is that the plywood base is stronger than solid hardwood due to its construction. Plywood is also much more water-resistant after flooding and immersion; hardwood will almost always bow, or cup, once it has been damaged by water.
That said, engineered wood isn't ever going to be waterproof or even highly water-resistant; there are far better choices for basement, kitchen, and bathroom installations. You can make engineered wood work in full bathrooms if you combine it with accommodations like solid shower doors and waterproof mats. However, children aren't going to be nearly as careful as adults, and you'll be better off looking to tile, vinyl, and concrete if you want floors that will work in flood-prone areas.
What are the disadvantages of engineered wood compared to hardwood?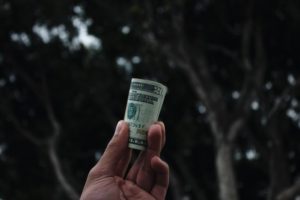 The primary cons of using engineered wood over hardwood are tied to long-term maintenance and resale value.
Regarding maintenance, engineered wood is better than laminate flooring because you can sand out scratches, dents, and dings to some degree with engineered wood, while you can't do that at all with laminate (since there isn't any wood involved whatsoever at the surface). However, it's important to know that you can usually get only 1-3 sanding sessions out of an engineered floor before you're done–permanently.
This is due to the fact that you aren't sanding the same wood top to bottom, but a veener, as we mentioned earlier. The thinner the finish, the fewer times you can bring your engineered wood back to like-new condition. And on top of that, you're better off hiring a professional to sand your floors, because if you slip by a fraction of an inch, you're going to see plywood for the rest of the time you own that floor. A hardwood floor, in contrast, will continue to look like a hardwood floor for as long as you own it.
Keep resale value in mind when deciding on an engineered floor investment
Aside from the limited ability to maintain engineered floors compared to hardwood floors, it's important to note that you're going to get less money for such flooring when you sell your home than what you'd have gotten with hardwood flooring. You'll get more than you would with laminate, but in the end, people looking for solid floors aren't going to pay quite as much for the engineered experience as they would for the real thing.
Which vacuums do you recommend for homes with engineered woods, solid woods, and carpets?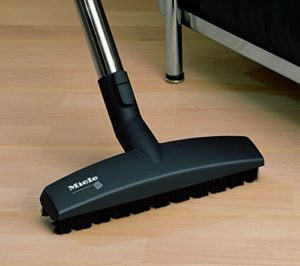 Whether you have engineered wood, hardwood, or a mixture of both, you can easily clean both with the same vacuum. However, we typically recommend vacuums capable of cleaning both bare floors (whether engineered wood, hardwood, or something else) and carpets, as many homeowners will buy at least an area rug or two even if they don't have a portion of their homes carpeted.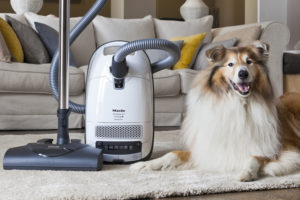 Beyond that, we also recommend specific cleaning heads: a Parquet head will help you clean bare floors efficiently by sucking up dirt instead of simply pushing it around due to the reduced friction compared to carpeted floors. In contrast, a powered electric brush head will give you the suction and agitation necessary to pull dirt from carpets of any pile and style. Two vacuums that fit both of these requirements are the Miele Complete C3 Cat & Dog (reviewed here and here) and Miele Compact C2 Electro+ (reviewed here and here).

You  can buy the Miele Complete C3 Cat & Dog here on Amazon or buy the Miele Compact C2 Electro+ here.

Canadians can buy the Miele C3 Cat & Dog here or buy the Compact Electro+ here.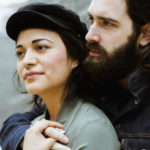 If you find our research on PMC helpful, you can follow our efforts to keep maniacally reviewing home cleaning tools by shopping through our links above. We promise to keep fighting the good fight against every horror children, animals, and grown, yet messy humans can inflict upon a clean home.