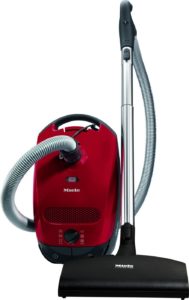 If you want a buy-it-for-life vacuum, you've got two readily available options on the Canadian market: Dysons and Mieles. While nothing is guaranteed in life, there are few appliances ore likely to last for 20 years of daily use than a German-made Miele canister vacuum. We've come to this conclusion after reviewing dozens of them; our favorite all-around vacuum remains the Complete C3 Cat & Dog. However, we can't deny that for most Canadians, a C3 is a hard sell, especially given how much more it costs in Canada than it does in the United States.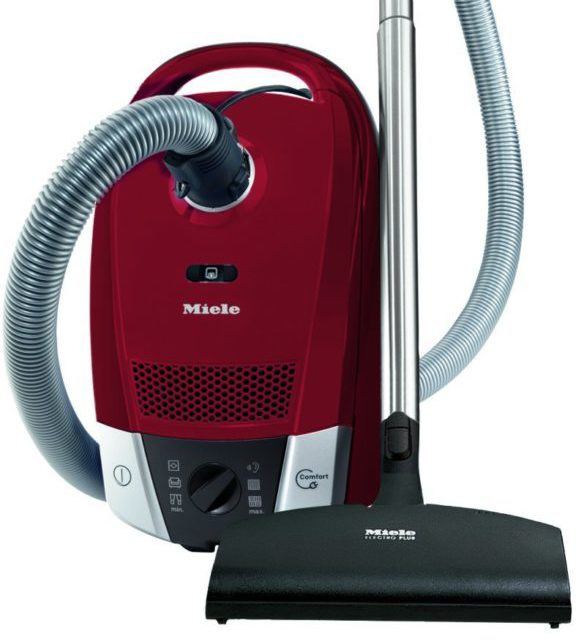 Fortunately, our endless emails to Miele haven't gone unanswered; they started a line of Canada-only canisters some years ago, and each year the collection offers more options exclusively to Canadians in search of Miele quality at American prices.
We recently reviewed the Compact C2 Cat and Dog in Mango Red; today we're going to review the Miele Classic C1 Cat and Dog, Mango Red and compare it to the C2 and C3 models to find which is the best deal. To sum up our thoughts, buy the C1 if you don't have any carpets higher than medium-pile, buy the C2 for the same pile height but a slightly smaller canister, and buy the C3 to clean all piles and styles of carpets and floors. Our full review is below, and you can buy the Canadian C1 Cat & Dog here.
Is this the same as the US (White) Classic C1 Cat & Dog?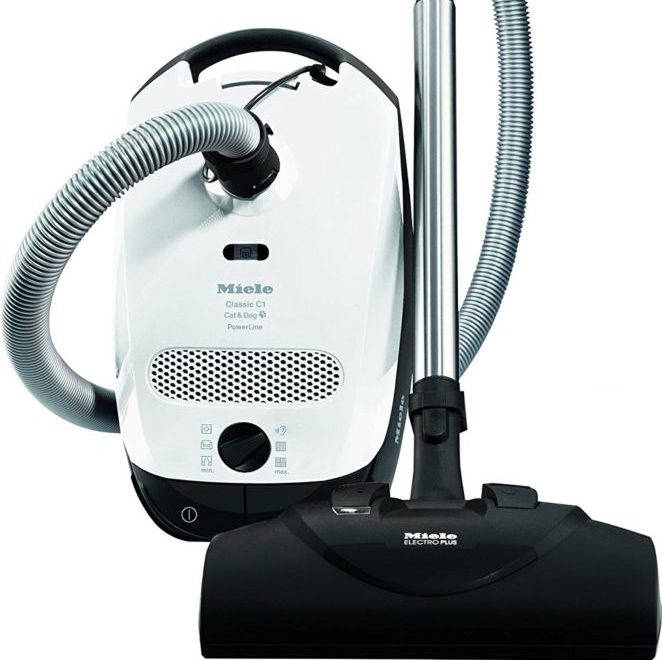 Before we go any further, it's worth noting that the Canadian Classic C1 Cat & Dog is different from the recently-released American Classic C1 Cat & Dog (which is available both in the US and Canada). The easiest way to tell the two apart by sight is that the US version is white while the Canadian version is red (Mango Red, to be precise). Practically, the main differences between the two are that the US version ships with an SEB 228 electrobrush, a Parquet SBB 300-3 head, and an STB 101 Turbobrush, while the Canadian version uses the SEB 217-3 electrobrush and the SBB 235-3 hard floor tool. Functionally, this means you can clean all piles and styles of carpets and flooring with the US version but are limited to low- and medium-pile carpets and bare floors with the Canadian version. If this is tempting, you can buy the US Classic C1 Cat & Dog in Canada here.
Pros, cons, and key features of the Miele Classic C1 Cat & Dog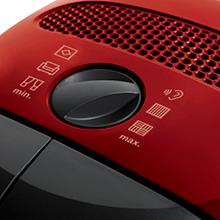 The Compact C2 Cat & Dog is one of close to two dozen Miele canisters exclusively available to Canadians. Like their US/Canadian siblings, Canada-only Mieles are arranged in C-Categories. At the Compact C1 level, there's the C1 Celebration. In the Compact C2 category, Mieles only sold in Canada  include the Cat and Dog, Total Care, and Hard Floor. At the Classic C1 level, there's the HomeCare, Hard Floor, and Cat and Dog we're reviewing today. At the Complete C3 level, there's the HomeCare, Total care, Power Plus, and Limited Edition. And in the Blizzard Cx1 line, which is a line exclusive to Canada, there's the Cat and Dog Cleaner, the Hard Floor Cleaner, and the Total Care Cleaner. If this seems like too much to choose from, don't worry; just read our reviews.
Key features of the Classic C1 Cat & Dog include Miele's standard 1,200 watt Vortex motor, a 29.5 foot (9m) operating radius, a svelte 9.5 lb (4.3 kg) canister, and a 4.5 L capacity thanks to the use of G/N-sized dust bags. It includes Miele's six power settings, including the baby-friendly quiet setting, and like every made-in-Germany Miele canister, is designed to last 20 years of normal operation. Based on its internal and external similarity to other Classic C1 Mieles like the Titan and Delphi, we have no doubt it'll still be working in 2038, even if we won't.
Which accessories and cleaning heads ship with the Classic C1 Cat & Dog?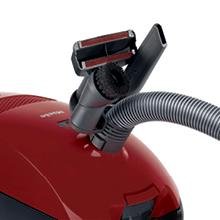 The Classic C1 Cat & Dog includes Miele's standard accessories: the upholstery tool, the dusting brush, and the crevice nozzle; all three attach, as usual, to the canister hose. In the US and Canada alike, Miele ranks their canisters by cleaning head functionality. The Classic C1 Cat & Dog is a mid-range canister in the Miele playbook, and is aimed at families and individuals who primarily clean homes with bare floors and low- to medium-pile carpets and area rugs.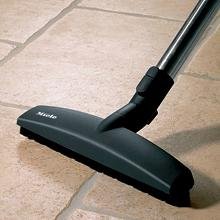 To clean bare floors, the C1 ships with the SBB 235-3 smooth floor tool, which is essentially a Parquet head by a different name. It'll easily care for hardwood, engineered wood, vinyl, laminate, ceramic tiles, marble, bamboo, concrete, brick, and similar surfaces. The C1 also includes the SEB 217-3 electrobrush, which we've reviewed and found sufficient for low- and medium-pile carpets (e.g., typical Saxonies, berbers,and  cut and loops) and area rugs, but not high-pile carpets, friezes, or soft carpets.
What's the difference between the Miele Classic C1 Cat & Dog, Compact C2 Cat & Dog, and Complete C3 Cat & Dog?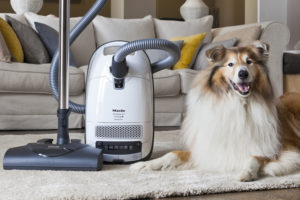 The main differences between the three vacuums are cleaning heads, followed by cleaning capacities and other conveniences. The C1 and C2 clean in exactly the same way; the C2 just features a slightly smaller canister that weighs a bit more (10.8 vs 9.5 pounds) and has a slightly larger cleaning radius (32.8 vs 29.5 feet). The C3 improves on both by swapping out the SEB 217-3 and SBB 235-3 for an SEB 228 electrobrush, a Parquet SBB 300-3 head, and an STB 101 Turbobrush, giving you access to any bare or carpeted floor on the market. It also uses a sealed system, making it a better choice for families with allergies.
Why buy the Classic C1 Cat & Dog?
The Classic C1 Cat & Dog is all the vacuum most families will ever need. It's reliable enough to work for decades, it's quiet, attractive, lightweight, and easy to use. It'll clean bare floors, low-pile rugs and carpets, and medium-pile carpets with ease. There aren't any significant advantages to the C2 model aside from a slightly smaller canister size, which is offset by greater weight; the flooring cleaning abilities are identical. We'd only recommend upgrading to the C3 Cat & Dog if you also have high-pile or soft carpets or expect to purchase them in the future. Otherwise, you can get most of its benefits with the humble C1.

Canadians can buy the Canadian Miele Classic C1 Cat & Dog here, buy upgraded cleaning heads with the US Classic C1 Cat & Dog here, or buy a slightly smaller canister with the Compact C2 Cat & Dog here. For access to high-pile and soft carpets, upgrade to the best all-around Miele canister, the Complete C3 Cat & Dog, here.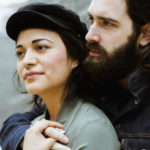 If you find our research on PMC helpful, you can follow our efforts to keep maniacally reviewing home cleaning tools by shopping through our links above. We promise to keep fighting the good fight against every horror children, animals, and grown, yet messy humans can inflict upon a clean home.