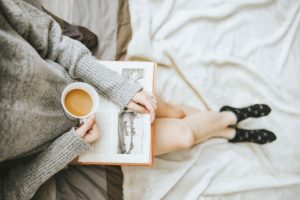 Most people don't buy carpets very often. In fact, market research suggests the majority of homeowners only shop for carpets once every decade, if that much. As a result, it's hard to be an expert on something we do so rarely, and it's easy to become confused about which things are and aren't important. If you don't know where you're going on the road to carpet bliss, it's easy to end up in a ditch of disappointment. Okay, we're not poets, but we do know a lot about how to tell good carpets from bad ones. Today we'll cover some of the most common mistakes homeowners make when buying carpets and how to avoid them.
Don't focus too much on carpet face weight
The most common mistake people make when carpet shopping is to assume that the higher the face weight, the better the carpet. We live in an informational age; newer things have larger numbers and the bigger the number, the better the product. However, this social engineering frequently leads us astray, and when figuring out the overall quality of a carpet, you need more than the face weight. If a salesperson tells you that a 60 oz. carpet is automatically better than a 50 oz. carpet, you're not going to get much useful information from him or her. Twist matters. Density matters. Warranties matter. A lot of things matter.
Don't try to save money with a cheap underpad
While people almost universally overestimate face weight, they almost always underestimate the importance of a good underpad. The underpad, like the mattress beneath your bed or the tires beneath your car, aren't going to be attractive. However all three are essential for safety and comfort. In a carpet, the underpad's job is to reduce damage by absorbing foot traffic pressure instead of the carpet. The better your underpad, the more comfortable it will be underfoot, and the longer it'll preserve the look and feel of your carpet. If you have to choose between cutting corners with the carpet and with the underpad, get a cheaper carpet. It's that important.
Don't assume carpets that look the same are the same
Not all that glitters is gold, and not all carpets that look alike are alike; this holds particularly true if you're comparing carpets across retailers. To make a fair comparison, you'll need to ensure that the fibers match, the styles match, and the quality matches. You'll also want to inspect and compare warranties on both; a 5-year warranty on one carpet and a 15-year warranty on another, otherwise similar-looking carpet tells you something: the carpets are going to perform very differently in the next decade.
 Don't get tunnel vision with "deals" and "promotions"
Everyone loves a deal, but like a good man (or woman), a good deal can be hard to find. Just because you're told you can have a full house's worth of carpet installed for $149 with an underpad thrown in doesn't mean you're going to get anything worth the amount of money you're about to hand over. Many things are too good to be true in life, and if you're saving in one area, you'll often end up paying in another. Hidden charges are a common way "discount" marketers prey on unsuspecting homeowners; they're how the retailers get their money back from their free installations and discounted underpads.
To steer clear of this trickery, focus on the all-in-one, out-the-door price, and make sure you know what you are and aren't getting before you sign the papers and whip out the credit card.
Don't cheap out on your carpet installation
As noted above, there are no free lunches in the carpet industry. While it's tempting to think you can install your carpet on your own or get a "handy" friend to do the job on your behalf, this generally isn't a good idea unless you're carpeting a square room. Carpet installers are professionals; they do the job on a daily basis and have the experience, tools, and–just as importantly–insurance to do the job well. If you know what you're doing, this section isn't for you. But if you don't, this isn't the place to cut corners. It's easy to improperly install a carpet or void a warranty by doing it yourself or with an uninsured laborer. Spend a bit more now to avoid problems later.
Don't buy a carpet that doesn't fit your life and climate
Be honest with who you are and what your life is like. If you have a large family, young children, shedding pets, or a lot of guests, you're going to need more durable carpets than someone who lives alone in his or her first apartment. You'll need more stain resistance, soil resistance, warranty coverage, and more. Carpets that hide wear and tear–berbers, for example–are important to consider. If you're somewhere sunny, you'll need to think of fade resistance. If you're somewhere wetter, you'll want to strongly consider synthetic fibers, which are far less likely to become infected with mold or mildew than natural fiber carpets. If you're in a colder climate, you'll want more insulation. Be realistic and look beyond the aesthetics of the carpet; your carpets must match your lifestyle.
Don't forget to buy a compatible carpet cleaner and vacuum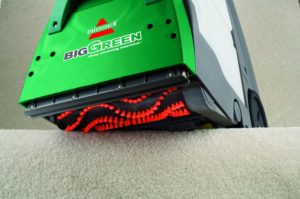 After you've brought your carpet home and had it installed, it's tempting to think that your job is done–but it's not. If you don't want to go shopping again in a few years for more carpet, it's in your best interests to look after your current carpet. That means buying a carpet cleaner and using it–but not just any carpet cleaner. We typically recommend the Bissell 86T3 Big Green. It's not cheap, but we've reviewed and compared it many times and have yet to find  a better machine under a grand for washing your carpets.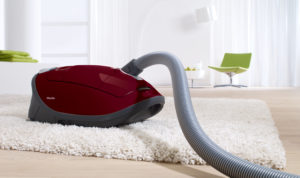 When it comes to vacuuming, you want the Miele Complete C3 Soft Carpet. You're going to pay good money for it, but it's going to do a better job on your carpets–high-pile, low-pile, and every style you can buy–than pretty much anything else on the market. Don't give a good carpet a premature death by cheaping out on its maintenance.

You can buy the Bissell 85T3 Big Green carpet cleaner here on Amazon. You can buy the Miele Complete C3 Soft Carpet here.

Canadians can buy the Miele Soft Carpet here and the Bissell Big Green here.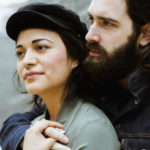 If you find our research on PMC helpful, you can follow our efforts to keep maniacally reviewing home cleaning tools by shopping through our links above. We promise to keep fighting the good fight against every horror children, animals, and grown, yet messy humans can inflict upon a clean home.