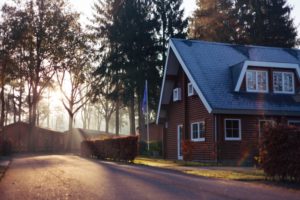 When you're ready to sell your home, unless you're selling it on your own, your real estate agent will probably recommend refreshing your design and décor elements if you haven't done so in the last few years. This might mean small things like removing shelf clutter, medium touches like repainting your walls, and larger changes like updating appliances or replacing your carpets. Today we'll review the importance of staging, why carpet is a good flooring material for home sales, which carpets to choose for staging, and how to keep them in good condition until the papers are signed, and the check is in the bank.
What is staging and why is it important?
When you update your design and décor to make your home more appealing among all the others on the market, what you're doing is staging your home. As a homeowner, you're the director of a play where your home is the stage and potential buyers are the audience who, ideally, will give you the ultimate praise of buying your home. So naturally, you want your home to act the part.
Whenever we hear from real estate agents about the importance of carpeting in staging, their opinions are rather consistent. Unless you're targeting the hardwood or other bare floor crowd, having a clean and attractive carpet can significantly increase your ROI, or return on investment, when you sell your home. As a result, the last thing you want to do when inviting buyers into your home is show them a carpet that's been stained, soiled, shredded, buckled, or (yes, we've seen this) covered with mold. To get your home off the market and sold as quickly as possible, get rid of your old carpets and floors and put in new ones.
Why choose carpets over hardwood floors for staging?
If you've ever watched a home design show or flipped through a magazine, you know there are more options than ever for flooring a home. If you want bare floors, hardwood is the reigning trend-setter, although you can also choose vinyl, laminate, and tile. But we generally recommend installing carpet over any of these, due to its afford ability, its forgiving nature, and because you're going to need to live with it until it's sold.
Regarding price, carpets will almost always cost less to purchase and install per square foot than hardwood floors; this is only increased when you think of secondary costs with hardwood flooring, like the trim and moldings you'll need if installing hardwood flooring for the first time. Selling your home is expensive enough, especially with so many new buyers expecting sellers to cover closing costs; if you can save money and get an attractive renovation, it's worth doing so.
Second, carpet is more forgiving of floor imperfections like an uneven floor, an odd layout, or misaligned walls. We're not suggesting denying such conditions exist when questioned by potential buyers, but people are visual–if a house looks right, they'll be willing to ignore or repair imperfections later on. If it looks wrong from the start, most won't give it a second look.
Third, unless you get an instant sale, you're going to need to spend some time in your home–typically weeks, and often months or even years. As a result, you don't want to suffer with flooring you can't stand while waiting for a closing date that may be a long time coming. If you like carpet, buy it. There are plenty of other people who do. And people who prefer hardwood flooring will still buy your home and remove your carpets if they like it enough.
If you're going to stage with new carpets, which styles and recommended?
Once you've decided on carpet, the next step will be to figure out which carpet to choose. The process is a bit different than that you'd follow if you wanted the carpet for yourself. For example, unless your home costs 7-figures, you're not going to need a carpet capable of lasting for another 20 years. This doesn't mean to choose a bad carpet; it just means that the warranty isn't as important as it would be if you were going to spend the rest of your life there.
Once you've set a budget, think of aesthetics. There are four main residential carpet styles: berbers, Saxonies, friezes, and cut and loops. Berbers and Saxonies are more traditional, low-pile options. Cut and loops are trendier and more modern, while friezes are basically updated shag carpets. Think of your pile height; low piles are easier to vacuum and maintain, but high piles are more comfortable and durable.
Keep color in mind; it's generally best to stick with neutral colors like tans, browns, and warm grays unless you have more modern décor, which may allow you to be bolder. And of course, you'll want to consider your fiber type. Natural and synthetic fibers have their pros and cons; that said, synthetic fibers are much more popular, and nylon is the most expensive of those while olefin is cheapest. Polyester and triexta fall in between, with polyester typically offering the best compromise between price and performance. If you want a natural fiber, wool is the most popular option, although it's also a challenge to maintain.
Don't forget to clean your carpets before staging them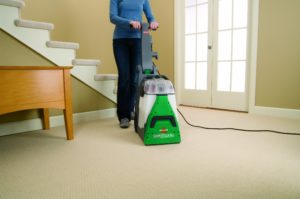 While it's important to keep carpets clean whether or not your home is on the market, it's extremely important to have them look their best when you're staging your home for potential buyers. You don't need to vacuum and steam clean after every visitor, but the cleaner your flooring looks (whether carpeted or bare), the more likely you'll be to have an offer and the higher that offer is likely to be.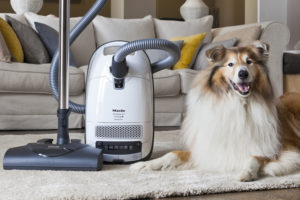 For deep cleans and stain and soiling removal, we recommend a carpet cleaner like the Bissell 86T3 Big Green. It combines industrial strength with residential pricing and is one of the best appliance investments a homeowner can make. For vacuuming, we prefer machines capable of handling all piles and styles of carpeting you might use over the course of your life, as well as machines with the reliability to clean for decades. In our books, the Miele Complete C3 Cat & Dog (which we review here and here) and the Miele Compact C2 Electro+ (which we review here and here) are two strong examples that fit both requirements.

You can buy the Bissell 85T3 Big Green carpet cleaner here on Amazon. You can buy the Miele Complete C3 Cat & Dog here or buy the Miele Compact C2 Electro+ here.

Canadians can buy the Miele C3 Cat & Dog here, the Compact Electro+ here, and the Bissell Big Green here.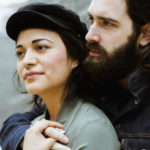 If you find our research on PMC helpful, you can follow our efforts to keep maniacally reviewing home cleaning tools by shopping through our links above. We promise to keep fighting the good fight against every horror children, animals, and grown, yet messy humans can inflict upon a clean home.