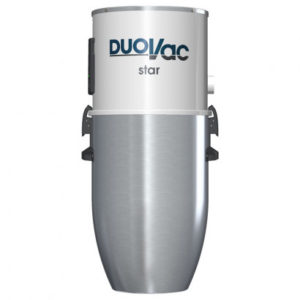 If you want a vacuum that you can move from one house or apartment to the next, the answer's easy: get an upright (like a Dyson) or a canister (like a Miele). But if you've reached a point in your life where you'll be in a home for many years, you're going to want a central vacuum. You can't beat the convenience; there are no outlets to search for, no machines to drag behind you, no suction loss or expensive repairs every few years. You just vacuum. When cleaning's that easy, it can even become fun.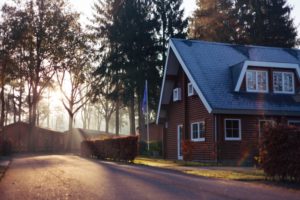 With that in mind, even central vacuum units aren't perfect. If you're using an older model from the 90s or earlier when motors were less reliable and filters weren't much more than hair nets, it's going to break down sooner or later. If your existing whole house vacuum is on its last legs, or if you simply have a home with hookups but without the vacuum itself, you might want a new unit.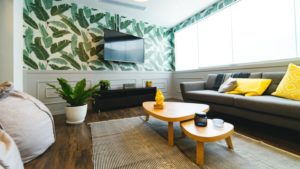 Fortunately, manufacturers like DuoVac are putting out models that outclass anything your parents used while costing less in today's dollars than ever before. We recently reviewed an entry line DuoVac, the DuoVac Air 10, and found it powerful and capable. Today we'll review the flagship DuoVac STAR Power Unit Central Vacuum System, available in both the US and Canada, and compare it to the Air 10. To summarize our review in 10 seconds, buy the STAR for more power, wider cleaning coverage, and a much larger dust bin and buy the Air 10 to save installation space and money. We fully review it below, and you can buy the DuoVac STAR here.
Pros, cons, and key features of the DuoVac STAR Central Vacuum System
The DuoVac STAR is one of a number of DuoVac central vacuum units you can currently buy, along with the Typhoon, Design 550AW, Air 10, and Select.  The current flagship of DuoVac's line of whole house vacuums, the STAR can clean homes with up to 9,000 square feet of floor space. Its through-flow motor is the strongest the company offers, capable of generating 806 airwatts of suction, close to 141 inches of water lift, and more than 151 cubic feet per minute, or CFMs.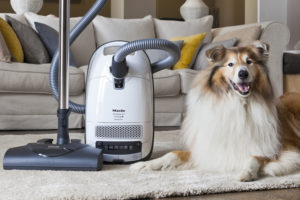 Remember that this is a central vacuum unit; it doesn't work as a portable or standalone vacuum, and will require pre-installed whole house ducting to use it. If you don't have central unit vacuum ducting already in place in your home, you'll either need to install it yourself or call an HVAC. As both procedures take time and money, we'd recommend just buying a Miele Complete C3 Cat & Dog instead. But presuming you already have the piping for a central vacuum in place, this is about as good as a central vacuum unit gets.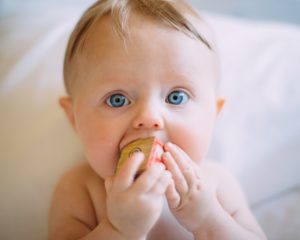 Beyond its power, additional impressive key features of the DuoVac STAR include its hybrid filtration system. You can either use it with the built-in washable HEPA filter or add disposable cloth filter bags for double filtration of your air supply. DuoVac recommends using both filters to prolong motor and internal filter life. The unit is 29.9 inches long and 13.4 inches in diameter, and will fit easily when wall-mounted in garages and basements, as well as in most laundry rooms and closets.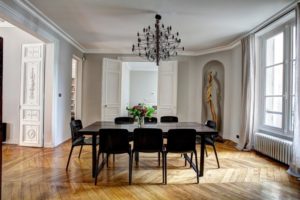 The STAR's dust canister holds an impressive 8 gallons while the unit as a whole weighs a manageable 21.8 pounds on our scale. It uses 110-120V AC, draws 15 amps at maximum amperage, and is quiet enough at 59 decibels to be used next door to a sleeping child. The  STAR includes motor status, full bag, and replace filter indicators as well as a 25 year limited warranty. While we love the warranty length, we wish labor costs for repairs were covered past the first 5 years. Fortunately, we don't anticipate the warranty being necessary for at least 20 years based on the motor design and filter efficiency.
What are the differences between the US and Canadian DuoVac STAR?

The only differences between the US and Canadian versions of the STAR have to do with motor power and theoretical cleaning capacity. Specifically, the Canadian STAR tops out at 756 airwatts instead of 806. Interestingly, the square feet of coverage rises from 9,000 square feet to 10,000.
Considering the fact that both airwatt ratings are still far beyond the average for existing units in the US and Canada (roughly 300 airwatts) while square foot coverage dwarfs new home sizes in both countries (roughly 2,500 square feet), either model will provide more than enough cleaning power to keep up with any home for the next several decades.
What's the difference between the DuoVac STAR and Air 10?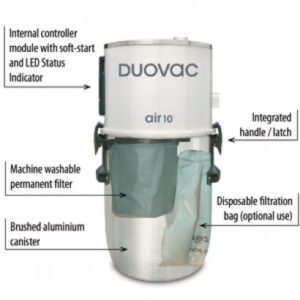 The main differences between the STAR and Air 10 involve power, price, and size. The STAR is the stronger machine; it generates up to 806 airwatts compared to the 694 of the Air 10 and is rated for up to 9,000 square feet of coverage compared to the Air 10 at 6,500. However, the Air 10 is cheaper and also requires less room to install at only 22.5 inches tall compared to the STAR at 29.9 inches. That said, the STAR also includes a dust bin nearly twice as large at 8 gallons vs 4.7 gallons in the Air 10, allowing you to increase intervals between bin emptying sessions.
How difficult (or easy) is it to install the DuoVac STAR?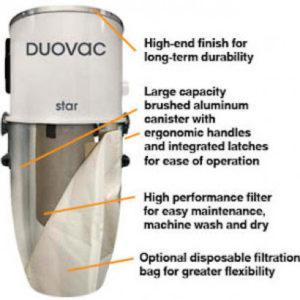 While you're never going to find two identical central vacuum installations due to natural variations in home arrangements, ducting, and electrical and hose outlets, we'd rate the DuoVac STAR as "very easy" to install; it's basically a plug-and-play setup. Mount the unit close to your 2 inch inlet pipe, connect the vacuum to the pipe via an inlet hose or PVC pipes and elbows, check your connections, and plug it in. Remember you'll need to buy elbows and hoses separately at your local hardware store if you don't have them already.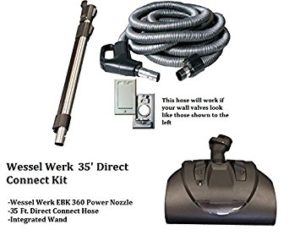 If you don't have cleaning heads and hoses from an existing central unit, you'll want those too. We always suggest starting afresh with brand new hoses and a high-quality cleaning head unless you're already attached to your existing equipment; we prefer a 35-foot hose and power head that works with either direct connect or pigtail connections. The Wessel Werk EBK 360  is our top choice for homeowners interested in a do-it-all tool to clean bare floors and every style and pile of carpet (including high-pile and soft carpets) without needing to switch cleaning heads.
How thorough is the DuoVac STAR when cleaning floors, furniture, and pet hair?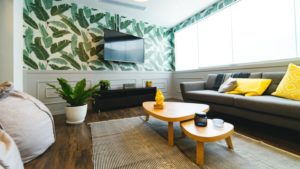 It's important to note that even a vacuum as powerful as the DuoVac STAR will only clean as well as the head you use it with. When paired with a high-end cleaning head (e.g., the EBK 360 we recommend above), the STAR is strong enough to be the only vacuum you use for the rest of your time in your home.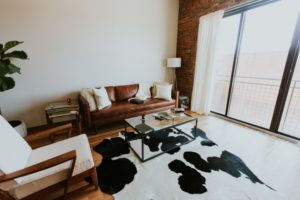 It will easily clean any bare floors in existence, including hardwood, engineered wood, vinyl, laminate, ceramic tiles, marble, bamboo, concrete, brick, and more. When it comes to carpets, it'll power through residential (e.g., Saxonies, berbers, cut and loops, and friezes) or commercial carpets without hesitation, including soft, plush, and high pile carpets that clog just about any non-central vacuum besides Miele canisters with electric brush heads (e.g., the Complete C3 Cat & Dog or Compact C2 Electro+). We're particularly fond of the double filtration system for reducing pollen and pet allergens in the home.
Why buy the DuoVac STAR?
In conclusion, while the DuoVac STAR isn't the cheapest canister vacuum on the market, it's one of the best models you're going to find for the price. It's extraordinarily powerful, simple to install and operate, and intelligently designed to be a lifetime vacuum. Our only recommendation would be to pair it with a quality cleaning head; the EBK 360 is one of the best on the market for central units, and you'll never ask for another head for any floor in your home if you buy it.

You can buy the DuoVac STAR central vacuum system here on Amazon or downgrade to the DuoVac Air 10  instead. We'd also recommend buying a Wessel Werk EBK 360 central vacuum kit with a long hose and power head if you don't have one already.

Canadians can buy the DuoVac STAR central vacuum system here on Amazon or skip the extra power and buy the DuoVac Air 10 instead. We'd pair either with this Wessel Werk EBK 360 central vacuum kit with a hose and cleaning head.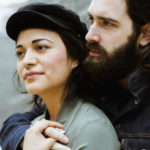 If you find our research on PMC helpful, you can follow our efforts to keep maniacally reviewing home cleaning tools by shopping through our links above. We promise to keep fighting the good fight against every horror children, animals, and grown, yet messy humans can inflict upon a clean home.