If there's one thing we know how to do, it's pull stains out of carpets. A few months ago we wrote a pair of guides to removing wine stains and getting rid of coffee stains, and we've got plenty more on the way. And in a country where cats are the most popular pets (although we love dogs too), we frequently field questions on how to remove cat pee, urine, and general scents from carpets. While some will tell you the scent never truly goes away, we're happy to report that you can at least remove such stains and scents to the point where your cats won't find them and your guests won't smell them (and neither will see them). Here are our best tips for cleaning out cat urine stains by hand, through vacuum cleaners, and finally, with carpet cleaners.
How to manually remove cat urine stains and scent from carpets (i.e., through a natural cat pee stain remover)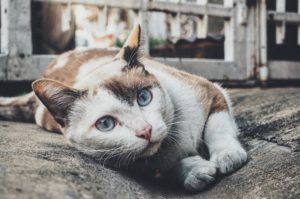 If you're interested in removing cat pee stains from your carpets by hand, you'll need to act quickly; the sooner you find and start to treat a urinated carpet, the less time both the urine and the scent will have to work themselves into the fibers, which reduces your odds of needing to use a machine-based method below. Start by blotting the urine immediately through a towel (we recommend working from the outside of the stain to the center so you don't accidentally spread it). The more you can soak up, the better; this isn't the time to worry about whether the towel will smell like pee, as it'll be much cheaper to replace than a carpet. Once you've absorbed as much as you can into a towel, attack the stain with water and use a separate clean cloth to dab it. If you catch and respond to the scene quickly enough, you'll often be able to clean out the urine before any of it meaningfully soaks into the carpet.
If the urine set in despite your best efforts, or if it occurred more than a few minutes before you arrived on the scene, try to add a gentle soap or detergent to the stain and use your fingers to work the solution into the carpet fibers. If you're grossed out by cat urine, use some disposable gloves–we have several boxes of nitrile gloves for cleaning pretty much anything around the house–or buy a PVC pair you can wash and re-wear. Keep in mind you're not pushing the stain into the carpet, or you'll just embed the urine in the fibers. Think petting, not brushing your kitty. Once you're done, the next step is to add water and dab it out using a clean cloth; the goal here is to rinse out both the stain and the soap solution at the same time. If you still have an obvious stain, you can try applying foam-based shaving cream with another cloth. Going back and forth between checking, blotting, and rinsing with clean water will help pull out most cat urine stains if you get there soon enough.
Once you've removed the stain and odor, you'll want to lay down around a dozen paper towels on the wet spot and either walk back and forth on them to absorb the water or place a book or similar heavy object (e.g., a few boxes of long-lasting cat litter or a few bags of  quality cat food) on the wet spot. The goal at this point is to maximize absorption of water to minimize the odds of mold growth, mildew, dirt, or the odor of the urine itself, which can set in if the carpet stays wet. If you aren't in a hurry, allowing the area to air dry will also work. Once the carpet is fully dry to the touch, a good vacuuming will bring back the fluff to the carpet, whether you have low-pile, medium-pile, or high-pile carpeting.
A guide to remove carpet cat urine stains with a vacuum cleaner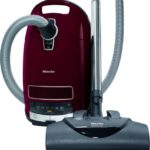 While we prefer natural methods if we're only dealing with a small spraying and have the time, tools, and patience to deal with it, the practical truth is that most of us simply can't set aside an hour to attack a urine stain the way our cats attack our carpets. For the rest of us, there's actually a great time saver that most people never think about hidden in the closet: a good vacuum cleaner. A vacuum? For cat pee stains? Yes! Just as you can often clear out a wine or coffee stain with a vacuum cleaner, you can often get out a cat urine stain the same way. However, as is the case with wine, you're not going to get out your cat's latest territorial spat with just any vacuum cleaner. We don't have the time to struggle with budget machines, and instead go straight to the vacuum that can handle every carpet we've found so far: the Miele Complete C3 Soft Carpet. It's not a cheap vacuum cleaner, but it's capable of literally sucking stains out of carpets. We've seen it perform miracles with cat urine in low-pile, medium-pile, and high-pile carpets; we've even seen it remove cat stains from handmade delicate area rugs.
However, costing more than $700, there are a number of families that simply might not be able to justify the C3 Soft Carpet. That's where the Miele Complete C2 Limited comes in; at under $400, it's roughly half the price of the C3 Soft Carpet yet provides almost as much cleaning power as long as you're only using it on low- or medium-pile carpets. Similarly, if you'd like an all-around vacuum cleaner capable of cleaning just as well as the C2 Limited but also capable of doing an amazing job on hardwood floors, you'll want to head straight to the Miele Complete C3 Calima, which we've repeatedly judged the best household vacuum under $700. Any of these vacuum cleaners will quickly pay for itself compared to the money you'd spend replacing a budget vacuum every couple of years; these are buy-it-for-life machines.
Our favorite carpet cleaners for removing cat urine and spray stains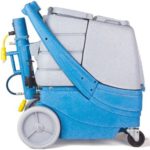 If you've got several cats or frequent messes, here's the most effective way to deal with things: get a good carpet cleaner. While we're fans of the Miele for small-to-medium-sized stains, if you've got deeply embedded or old urine stains, your best odds of clearing out both the stain and the scent from a low-pile, medium-pile, or high-pile carpet or rug is through a heavy duty residential or commercial carpet cleaner. If you have a multi-thousand dollar budget, the top carpet cleaner on the market is the EDIC Galaxy 2000 and its sister models. This is the cleaner we turn to for high-end hotel, office, or industrial tasks where we don't have time to try different machines and strategies. However, this is generally overkill if you don't a.) clean carpets for money or b.) have a decent six figure income.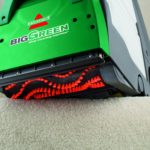 For 99% of families out there, we'll typically recommend (and frequently use in cleaning jobs) the Bissell 86T3 Big Green. Costing roughly $400, it'll make a much smaller dent in the wallet than the EDIC, but it'll still handle most of the cat or dog stains you'll need to clean in a home, apartment, or condo. If you run a pet-friendly hotel, daycare, boarding-home, or multi-unit house or apartment rental, then yes, the EDIC will be the better fit. But if you're in virtually any other situation, the Bissell Big Green will be enough to help keep your carpets clean no matter how many times your cats use them instead of the litter box. If you find the Big Green costly, we'd suggest the Rug Doctor Deep Carpet Cleaner as a good compromise; it's almost as effective while costing a bit less.

Our main recommendations for the best cat-urine-cleaning vacuum cleaners and carpet cleaners under $1,000 are the Miele Complete C3 Soft Carpet and the Bissell Big Green. If you're on a smaller budget, we'd recommend the Miele Complete C2 Limited, and the Rug Doctor Deep Carpet Cleaner. If you own a million dollar home, an apartment complex, a hotel, or simply make a living from cleaning carpets, you'll want the EDIC Galaxy 2000. We also recommend a large box of nitrile gloves or a re-usable set of heavy duty PVC gloves for hand cleaning. And if you're looking for our recommendations for cat food and cat litter, we feed our cats IAMS Proactive  and line their litter boxes with Arm & Hammer Clump & Seal Litter.

Canadians can buy the Miele Soft Carpet here, the Bissell Big Green here, and the Rug Doctor here. While the C2 Limited is unavailable, three close equivalents are: the C1 Capri, the C1 Titan, and the C3 Calima.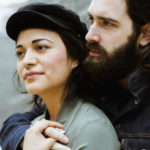 If you find our research on PMC helpful, you can follow our efforts to keep maniacally reviewing home cleaning tools by shopping through our links above. We promise to keep fighting the good fight against every horror children, animals, and grown, yet messy humans can inflict upon a clean home.