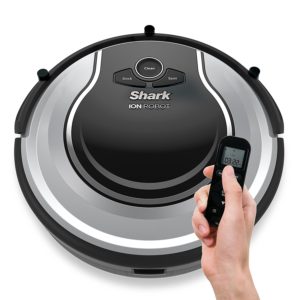 Unless you've been avoiding the Internet, television, and annoying coworkers, you've probably heard about robotic vacuum cleaners. They grow more popular by the year, and we've heard from industry insiders that one out of every four vacuums sold today is some kind of robot, and that this figure will only increase next year. As a result, the technology's everywhere, and it's getting cheaper. If you want a robot to clean your hardwood floors, area rugs, and low-pile carpets, you can get an amazing amount of hardware for a few hundred dollars; this wasn't the case just a few years ago.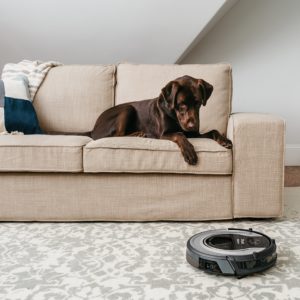 That said, spending $300 isn't going to get you anything nearly as powerful or durable as a high-end canister or upright, but if you're interested in convenience (and really, who isn't?) and the ability to reclaim a few more hours each week from the grind of cleaning your home or apartment, a robotic vacuum might be just what the doctor ordered.
We recently reviewed some of the best affordable robo-vacs, and particularly liked the Roomba 690 and Shark Robot 750. Today we're going to review the 750's near-twin, the Shark ION Robot 720 Vacuum RV720 and compare it to the 750. If you're ready to buy, here's the ten second summary: the 750 is a great vacuum and the 720 is the 750 with a remote instead of Wi-Fi. If that sounds good, you can buy it here.
Pros, cons, and key features of the Shark ION Robot 720 (RV720)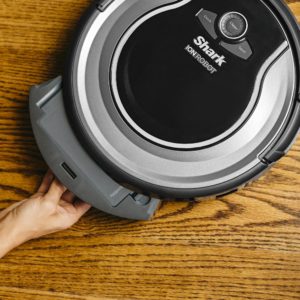 The Shark ION Robot 720 is one of only a handful of SharkNinja robot vacuums (the Robot 750 is another) currently available. Shark is not shy of releasing vacuums (as evidenced by the many Rotators you can buy for $300), and we've heard many more robo-Sharks are on the way. As we noted, the 720 is essentially the 750 without Wi-Fi but with a remote.
You can still program it and schedule cleaning routines, and it includes the same 70 minute runtime Lithium-ion battery. The battery recharges in 3 hours, and the 720 will return to its home base after cleaning or when it runs low on battery so it can recharge. Like the 750, the 720 is one of the lowest-profile robotic vacuums out there; with 2.6 inches of clearance, it'll fit beneath most furniture, beds, and cabinetry in a typical home. The 720 weighs 5.5 pounds per our scale and has a 13 inch-wide cleaning radius.
Can you use a smart phone or Wi-Fi device to set up the Robot 720, or do you have to use the remote?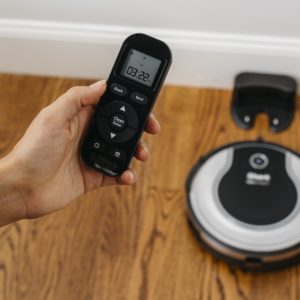 Unfortunately, the 720 can not be used with a smart phone or Wi-Fi; if you want to control it remotely, your only option is the remote control it ships with. That said, the remote is perfectly functional and we had no trouble getting used to it instead of to a phone. It also made set up significantly faster, as there were no issues of passwords or Wi-Fi compatibility to deal with. Like the app, it allows you to set schedules, cleaning styles and routines, and everything else the vacuum is capable of doing. If you don't like the remote, you can program the 720 directly from the vacuum via a set of buttons on the dome.
What's the difference between the Shark ION Robot 720 (RV720) and 750 (RV750)?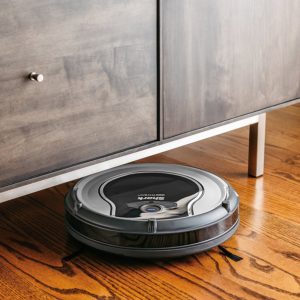 Frankly, the only important difference between the  750 and the 720 is that the 750 doesn't include a remote but does include the capacity to be controlled via a smart phone and Wi-Fi while the 720 does include a remote but isn't smart phone or iPad compatible. Aside from that, they're functionally identical.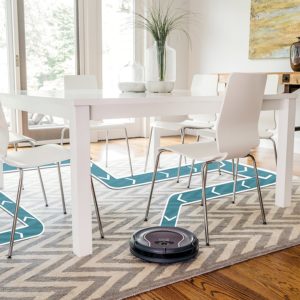 Both the 720 and 750 will let you program cleaning sessions and set schedules, and both offer 70 minutes of battery life. When battery charge drops, both will return to home base to recharge; both also return at the end of a cleaning job. Recharging both takes 3 hours. Both will clean under most things in your home since they're both 2.6 inches tall. They share the same  13 inch cleaning radius, and both weigh the same 5.5 pounds. Both have a decent navigational system that will take them around a room in a semi-random but ultimately effective pattern as well as into other rooms if you leave doors open.
How well can the Robot 720 clean carpets, hardwood floors, and pet hair?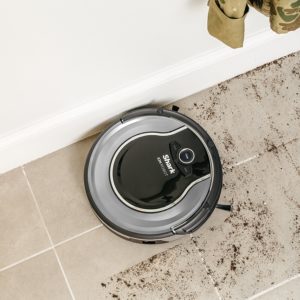 The Robot 720 cleans the way we'd expect a vacuum in the $200-$300 range to clean: it's comfortable on hardwood floors, laminate, tile, and concrete flooring, and it does a good job on area rugs and low-pile carpets. The main point to keep in mind with carpeting is that it'll drop the battery life slightly from the 70 minutes, which is an accurate runtime description for bare flooring.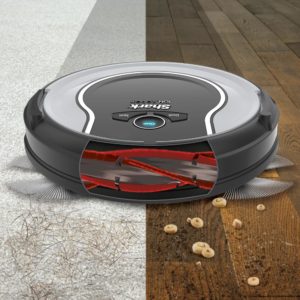 When you try higher pile carpeting like medium-pile or high-pile, you're going to struggle with the 720, as it simply isn't designed from such fiber lengths or densities. This isn't a fault of the 720; there are almost no robotic vacuums below the $500 price range that will do anything worth mentioning with carpeting higher than low pile. If this is a priority, we'd suggest buying the 720 for low-pile carpets and rugs and something like the Miele Compact C2 Electro+, the Miele Classic C1 Titan, or the Miele Classic C1 Delphi for higher piles; the combination will cost you less than what you'll spend on a high-end vacuum like the Miele Complete C3 Cat & Dog, which, while capable of cleaning anything you throw at it, won't do so without you pushing it.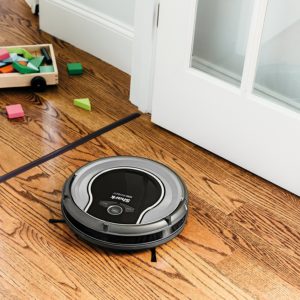 The 720 also does a more than passable job cleaning pet hair and dander from cats and dogs. While it won't get everything, it'll get enough to allow you to keep up with multiple golden retrievers, German shepherds, or labs that shed, shed, and shed like it's a full time job. You can also use the included magnetic tape to ward off areas of your home and keep it from venturing into them to clean (e.g., your children's toys or your pet food bowls). Overall, we were more than satisfied with its performance.
Why buy the Shark ION Robot 720?
The Robot 720 isn't the cheapest robotic vacuum out there, as if you really want to, there are some bargain basement models that'll cost you less to order. However, the majority of them will either have significant deficits in navigation, cleaning power, or reliability. After spending $100-150 for a vacuum that can't steer its way across an empty room, clean a pile of Cheerios on a hardwood floor, or make it more than a week past the warranty before breaking irreparably, you're not going to want to make the same mistake twice.
We'd recommend just buying the Robot 720 and getting a competent machine that'll navigate with accuracy, clean with power, and last for more than a year before giving you a "replace battery" warning. Our main suggestion would be to buy the Robot 750 instead if you want to use your smart phone. If you're happy with a remote instead, get the 720.

You can buy the Shark Robot 720 here on Amazon. If you'd rather have smart phone and Wi-Fi capability than a remote, buy the Shark Robot 750 here instead.

Canadians can buy the Shark Robot 720 here or the Shark Robot 750 here instead.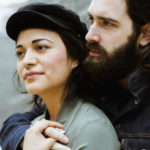 If you find our research on PMC helpful, you can follow our efforts to keep maniacally reviewing home cleaning tools by shopping through our links above. We promise to keep fighting the good fight against every horror children, animals, and grown, yet messy humans can inflict upon a clean home.