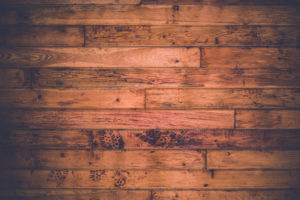 Hardwood floors are making a comeback throughout the United States and Europe, and it's not just due to HGTV (although that's undoubtedly helped). They're not only attractive, they tend to increase property values and eventual home sale prices. However, with great value comes great responsibility. We've cleaned hundreds of thousands of square feet of hardwood floors in homes, condominiums, apartments, office environments, and hotels, and we'd like to think we've learned some things along the way. Today we'll look at how to maintain, clean, and protect hardwood floors from wear and tear while also reviewing the most effective upright and canister vacuums for delicate flooring. If you're in a hurry, we recommend the Oreck Magnesium RS as the best hardwood friendly upright and the Miele Complete C3 Calima as the best canister vacuum for delicate floors.
What damages hardwood floors the most?
Water, food, and dirt are the three greatest dangers to hardwood floors. If your floors are installed in a high traffic area, or somewhere with children and pets, you're going to struggle to protect your floors from grime and gunk brought in by shoes as well as liquid spills (beyond water, coffee, milk, juice, wine,and other beverages can also attack). Food combines moisture with grease and a number of biological agents that break down wood if not promptly removed.
The good news is that if you take the appropriate precautions and use vacuums designed for hardwood floors, you can preserve a floor in tip top condition for decades. In other words, you'll not only have like-new aesthetics, you can also have like-new levels of durability.
What's the first step to protecting bare flooring?
However, to protect your floors, you're going to need to care for them daily. That means either sweeping or vacuuming each day without exception. If you don't, the food or dirt elements that contact the wood will act like diamonds against glass on a microscopic level, scratching the wood surface and damaging its integrity while marring its appearance. Wood is strong in many ways, but it's also delicate; small scratches stand out.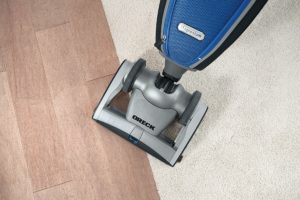 If you're going to use a broom, you'll want a high-quality tool with soft and flexible bristles to remove dirt and food without scratching your wood in the process. However, it's often easier, faster, and more effective to buy a dedicated vacuum for hardwood floor work. Hardwood floor vacuums, which are also known as bare floor vacuums, are built to clean soft and delicate flooring; they'll include features like soft-bristle brushes, a good amount of suction power, and adjustable heads and heights to help you remove dirt from your floors without damaging them in the process. There are certain models that include water treatment to attack stains and spills, but we don't recommend them because if you don't dry the floors immediately, you risk wood warp.
What are the best upright and canister vacuums for delicate flooring?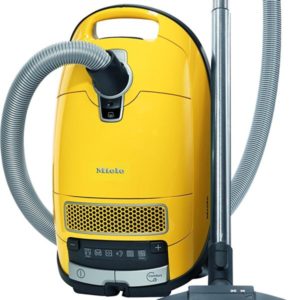 When it comes to cleaning delicate flooring, our favorite upright vacuum is the Oreck Magnesium RS. Our favorite canister vacuum is the Miele Complete C3 Calima, as it's the cheapest high-power canister vacuum on the market with a high-quality smooth floor brush. Both vacuums have the strength yet gentleness necessary to provide a good cleaning without putting delicate flooring at risk of scratching, warping, or other damage.
How do you deal with food or liquid spills on hardwood floors?
Of course, dirt isn't the only element to watch out for with hardwood flooring. If you discover a food or liquid spill, you'll want to wipe them up immediately so your floors aren't damaged. If working without tools, we prefer damp, soft cloths for spill removal and a clean towel for drying the floor immediately afterward. In order to maintain the shine of the wood, it's also a good idea to go over the flooring a few times a month with a cotton mop and a tiny amount (e.g., less than half a cup per room) of water; naturally, you'll also want to wipe up any moisture left behind once you're done.
How do you deep clean a hardwood floor (or is it even possible)?
First of all, it's definitely possible to deep clean a hardwood floor, but it depends almost entirely on your floor's finish; if you weren't there when the floors were installed, you'll want to either get in touch with your flooring supplier or contractor to learn about safe cleaning products for your floor or you'll need to test your floors on your own. This is an important first step because each finish will respond differently to different chemicals. If you're testing on your own, you'll want to find a part of your floor that's not frequently seen and test it with paint remover, rubbing alcohol, water, or even a surface scratch to determine the flooring finish. However, we wouldn't recommend this as a first step unless you're highly experienced; it's much easier (and often just as effective) to use milder cleaning techniques combined with a good hardwood vacuum first.
What else can I do to protect my hardwood flooring? Do rugs help?
Yes! Besides providing daily care through vacuuming, doormats and area rugs are great ways of keeping your hardwood floors from suffering undue wear and tear. You'll want to install these by your entrances, so that means front doors, garage entrances, sliding doors, sun-rooms–everywhere someone can enter your house after having contact with soil is worth protecting with an area rug. Installing are rugs in high-traffic areas will help you keep the vast majority of dirt and grime from the outside world out, and not inside your home. Mats are also a good choice for installation beneath sinks or other sources of water close to your flooring (e.g., in the kitchen) to help contain spills and reduce the risk of warping.
In conclusion, although the idea of maintaining your hardwood flooring might seem overwhelming at first, the truth is that there are a number of easy and effective ways to keep your flooring looking beautiful and in like-new condition for decades. Using brooms, wood floor vacuums, a daily cleaning schedule, and rugs and mats can keep your floors protected for as long as they remain in your ownership.

You can buy the Miele Complete C3 Calima here on Amazon and buy the Oreck Magnesium RS here.

Canadians can buy the Miele Complete C3 Calima here and buy the Oreck Magnesium RS here.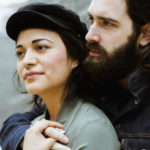 If you find our research on PMC helpful, you can follow our efforts to keep maniacally reviewing home cleaning tools by shopping through our links above. We promise to keep fighting the good fight against every horror children, animals, and grown, yet messy humans can inflict upon a clean home.