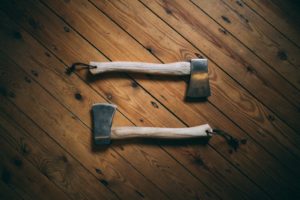 A fully assembled hardwood floor is a thing of beauty. However, although installing one might seem as straightforward as assembling a jigsaw puzzle (albeit a very large one), the truth is that it's a rather complicated job. While you can DIY a hardwood floor install, it's typically better to hire professionals with the tools and experience to securely set up your floor as efficiently as possible. However, unless you're a home flipper, finding and hiring wood floor installers can be a bit of a challenge. What's important and what's not? We'll walk you through the process.
Why have your hardwood floors professionally installed?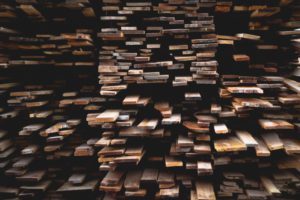 Many homeowners balk at the idea of hiring out floor installations, especially those with some experience in DIY. After all, there are a number of home renovation projects you can tackle on your own, including interior painting and room arrangements. But a hardwood or engineered wood floor installation is a different beast altogether. The odds are against you to get it done on a timely basis and without unforeseen expenses.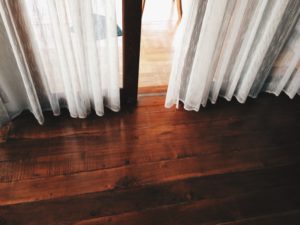 When you see a quality floor installer in action, you understand and appreciate how much work and skill it takes to get the job done well. Frequently done in one-to-three person teams, the personnel arrive at your doorstep at first light, set up equipment in your garage or outdoors, spread out rosin paper, open up their flooring boxes, and get to work. By sunset, you'll enjoy a brand new hardwood floor–perhaps in your living room, dining room, or even your kitchen. A professional takes care of the work and has insurance in case anything goes wrong. It's convenience worth paying for.
To find a good hardwood floor installer, start in your neighborhood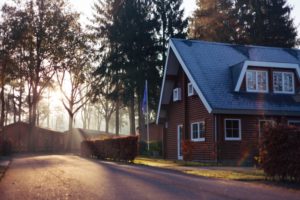 The more options you have when searching for a solid floor installer, the better your odds will be of finding one that meets your quality and budget needs. The most direct path is to simply look around your neighborhood.
Any floor installer with half a mind toward marketing will have their van or truck labeled and identifying their services whenever they pull up to a job site. If you find a home where the owners are installing wooden floor, ask to take a look at their work, or at least for contact information or a card when they aren't working. Check out how they're working as well as what they're doing; make sure they're treating the property well.
Beyond simply being nosy, talk to your neighbors. If any have had hardwood floors installed, they're almost certainly going to have strong opinions one way or the other regarding the quality of the floors and the quality of the installers.
Visit hardware and flooring stores and see who they recommend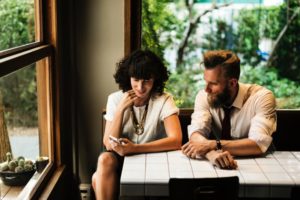 If this sounds too personal, a good middle ground is to visit hardware stores that actually sell wooden floors; they'll almost always have a shortlist on hand of contractors and independent installers. Even if the installers don't technically work for the store, the store isn't going to keep them on their list if they do bad work, as this will reflect poorly on the store itself. As a result, nearly anyone you see on a list in a quality wood flooring store will be worth using.
Use your social network if you have one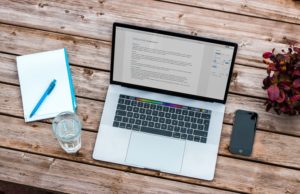 Beyond your neighborhood and local stores, don't forget the power of your social network. Ask friends and family for their recommendations. You don't have to take them, but again, getting more information from people you trust will put you in a better position for the next step: getting your estimate.
Get three estimates before having any work done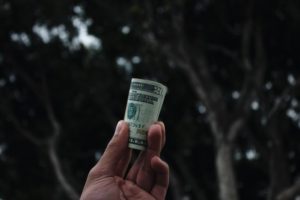 While the thought of shopping around to find three separate estimates before beginning a wood floor installation may seem daunting, the truth is that, unlike car shopping, finding an estimate for a new floor typically won't take more than a half hour at the absolute most. The reason behind this is that you'll already have chosen the material (e.g., domestic hardwood, Brazilian wood, engineered wood, bamboo, etc), and all that's left will be to figure out labor costs.
Once you've got at least three estimates (you can get more, but use three as a minimum), you're going to have a decently wide range of prices to consider. This occurs because independent installers set their own prices; some will give higher estimates because they know there are enough homeowners out there who prioritize getting a job done as quickly as possible instead of spending time shopping around. However, if you get at least three estimates, you'll gain a greater perspective of what's normal for the job.
Which questions are important to ask when face-to-face with an estimator?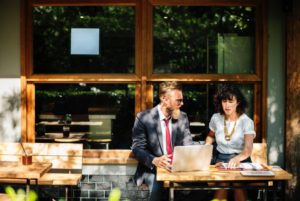 When the estimator arrives to measure your floors and generate a square footage measurement, they're probably going to arrive at a figure around 10% higher than what you've calculated; this will be to leave room for waste in cut wood. While your installer is in your home, take the time to ask questions that can clear up potential confusions later. Among other questions, ask…
 Who will be responsible for moving your furniture?
Where will the floor boards be cut–outside or in your home?
Will unused rooms be sealed off with a plastic sheet to avoid wood dust contamination?
How will the hardwood be fit–by cutting beneath existing baseboards, or simply by cutting beneath your casing and jambs?
How will hardwood-baseboard gaps be covered? Through quarter-round, another method, or not at all?
Do you have insurance for damage to the home or to the floor itself?
Which vacuum cleaners will do the best jobs cleaning and maintaining solid wood flooring?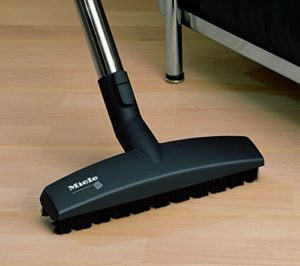 Regardless of who you choose to install your wooden floors, once they're in place, you're going to want to maintain them. To do so as efficiently and effectively as possible, keep up with vacuuming with a vacuum with a Parquet head. We prefer Parquet heads over any other because the brushes polish flooring while effectively picking up dirt and pet hair instead of simply blowing it around due to suction effects.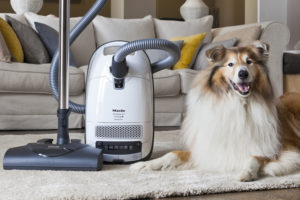 We also ideally recommend vacuums with electric brush heads; you won't need these for hardwood floors, but you will need them for carpeting, especially if you want to clean higher piles of carpets or carpets and rugs with denser fibers. Two buy-it-for-life vacuums that include both types of cleaning heads are the Miele Complete C3 Cat & Dog (reviewed here and here) and Miele Compact C2 Electro+ (reviewed here and here). Both vacuums are designed work for decades while allowing you to clean any floor on the market.

You  can buy the Miele Complete C3 Cat & Dog here on Amazon or buy the Miele Compact C2 Electro+ here.

Canadians can buy the Miele C3 Cat & Dog here or buy the Compact Electro+ here.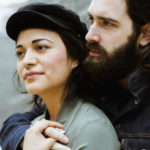 If you find our research on PMC helpful, you can follow our efforts to keep maniacally reviewing home cleaning tools by shopping through our links above. We promise to keep fighting the good fight against every horror children, animals, and grown, yet messy humans can inflict upon a clean home.