If you're like most people we know, when it's time to clean, you're much more likely to haul out the vacuum if it doesn't weigh as much as a carpet cleaner (although there are light examples of those too). The problem is that far too many upright vacuums do weigh far too much in effort to cram every feature possible into their frames. Fortunately, there's a growing market of ultra-lightweight vacuums, including the Shark Rocket line. However, as with any other rapidly expanding market, it can be hard to sort out which ultralight vacuum cleaners give you the most for your money. Let's take a closer look at the Shark Rocket HV322 and HV382 to figure out which Rocket should take you to the land of clean carpets (we promise the puns will get better someday).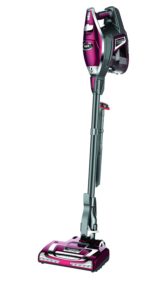 The Shark Rocket HV322 is one of the lightest upright vacuum cleaners on the market; at under 9 pounds, pushing it was a nearly effortless affair. We were fans of it from the start, but we liked it even more once we figured out how to convert it into a hand vacuum; having two vacuum cleaners in one might sound gimmicky, but we found it functional when it came to cleaning messes in tight spaces, such as within cars and directly on furniture.
For cleaning in dark or tight spaces, the HV322 comes with a set of built-in LED lights, and we were happy to report they were bright enough to light our way through multiple minivans with food tucked into car seats. The lights are on both the nozzle and the hand vacuum, and we were glad to have them in both locations.
When it came to cleaning abilities, we were pleased with what the HV322 could do. Whether on deep, thick carpets or on hard floors, we didn't experience any hesitation and were able to pull out a number of tiny food products and pet hairs from a range of surfaces. We did notice the hand vacuum didn't have nearly as much suction power as the full unit, but it was enough to get the job done.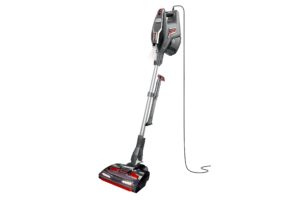 The Shark Rocket HV382 isn't quite as light as the HV322; at just under 10 pounds, it's practically a beast in comparison to its 9 pound sibling. However, despite weighing a full pound more, it certainly doesn't feel any heavier, and our team of test subjects (including a grandmother with arthritis and a mother-in-law with fibromyalgia) found it more than manageable.
Overall, the HV382 reminded us in large measure of the HV322; this makes sense since they're built on the same platform. As with the HV322, a hand vac is built into the full-sized vacuum and it worked well for pulling cat and dog fur out of our sofas and mattresses.
The star feature of the HV382 was easily the brushroll in the vacuum head. Shark told us it was specifically designed to make pulling in piles and large debris easier than on typical upright vacuums; at the same time, they also claimed it would make it much easier to remove dust from bare floors. We tested both of these claims out and found them to be largely true.
When using the HV322, while we were happy with the overall cleaning abilities, we noticed a significant "snowplow" effect whenever we dropped large things in front of it (e.g., entire packets of animal crackers or small beady toys we didn't want the kids to swallow). The HV382, on the other hand, was able to consume these pieces with ease and gave us much more confidence when tackling messes around the house. It wasn't that the HV322 was bad at cleaning large particle messes; it's just that the HV382 was much better. Similarly, when it came to removing dust from hardwood floors, every team member agreed that we didn't need nearly as many passes with the HV382 to get the job done as we'd needed with the HV322.
Which is the better vacuum overall, the HV382 or the HV322?
Overall, whether when cleaning rugs, carpets, bare floors, or pet and human stains of all shapes and sizes, we either slightly or significantly preferred the HV382 to the HV322. There were a few situations where we felt there wasn't an observable difference between the two vacuums (e.g., typical clean up of fresh dirt in low carpet), but in most situations, we'd recommend the HV382 first.

You can buy the Shark Rocket HV382 here on Amazon, and the Shark Rocket HV322 here.

Canadians can buy the Rocket HV382 here on Amazon or buy the HV322 here instead.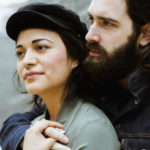 If you find our research on PMC helpful, you can follow our efforts to keep maniacally reviewing home cleaning tools by shopping through our links above. We promise to keep fighting the good fight against every horror children, animals, and grown, yet messy humans can inflict upon a clean home.