Shark is making some of the best-selling entry and mid-level vacuums on the market right now, and we've received a number of requests to review some of their current products. Our team got together and realized that several of us were already using Sharks in our homes or on certain jobs, and we figured it was time to write up how we felt about them. Today we'll take a look at two versions of the Shark Rotator: the Powered Lift-Away Speed (NV682) and Powered Lift-Away Canister (NR96). Which does a better all around job, and which is worth buying in the $200-$300 price range? We made it our job to find out.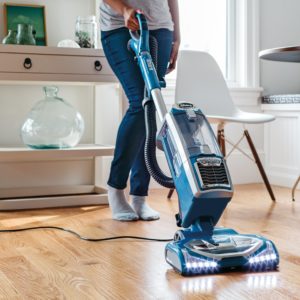 We liked the NV682 straight out of the box; the lift-away canister concept sounds good in theory and worked just as well in day-to-day use. It's not a separate 2-in-1 type vacuum with a detachable portable; it's just a away of making an upright vacuum work like a canister vacuum temporarily before turning it back into an upright. And yes, it's executed very well.
Like other vacuum cleaners in this price range, the Rotator Speed came with LED lights. Unlike many in this range, however, it also came with an excellent steering system; at just over 13 pounds, it was not the lightest vacuum we've ever used (that prize goes to the Oreck Magnesium RS at under 9 pounds), but it certainly didn't feel heavy no matter how long or hard we pushed it. And with a 30 foot cord, we were able to get a good amount of pushing done before needing to stop and unplug it.
In terms of cleaning power, we had no complaints. The lift-away feature made it much easier to reach nooks and crannies that we dreaded cleaning in typical vacuum setups (e.g., the chimneys in fireplaces). The self-propelling feature meant we spent very little energy pushing the vacuum, and the top-notch steering made it easier to work our way around (or under) large furniture.
Our main complaints about the NV682 involved the lack of more settings. We could choose between carpets and floors but would have liked an extra option to choose between low pile and high pile carpets (which, by the way, is available on the NV752). We'd also have liked a larger waste canister. However, at this price range, we were more than pleased with what we did get.
Pros and Cons of the Shark Rotator Powered Lift-Away Canister (NR96)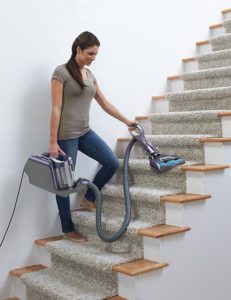 The Canister (NR96) version of the Shark Rotator was a match for the Speed in almost every category, and there were several team members who frankly preferred the more traditional canister design, as it removed the temptation to waste time by switching between modes. That said, it also includes the Lift-Away feature; we found it particularly helpful when attacking ceilings, but we didn't use it much in any other situation.
Cleaning power was equal to that of the Speed and we felt we could take it almost anywhere that we could take the Speed (especially since it included the same light system). The main qualms we had with it had to do with its heft and weight. Our oldest staff member at 80 refused to use it after the first try, noting that she didn't see the need to haul a 23 pound machine when she had a 13 pound equivalent with the same cleaning abilities; frankly, we found it hard to disagree with her. That said, the design is a solid one, and those of us who are partial to canister-style vacuums over uprights won't find the 23 pounds to be any sort of deal-breaker. We were particularly happy with the efficacy of the retractable cord and how easy it was to use the lift-away feature.
Which Shark Rotator is worth buying?
In conclusion, while both Rotators impressed us with their cleaning prowess across a range of surfaces, we ultimately decided that the Lift-Away Speed (NV682) was the better deal. It weighed significantly less and it offered us the ability to use it in a traditional upright setup which we found easier to manipulate for longer periods of time. For fans of the pure canister design or those who didn't mind the extra weight, however, the Canister (NR96) would make a fine (and very visually attractive) choice.

You can buy the Shark Rotator Lift-Away Speed here on Amazon, and buy the Shark Rotator Canister here.

Canadians can buy the Lift-Away Speed here on Amazon or buy the Lift-Away Canister here.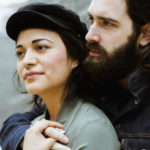 If you find our research on PMC helpful, you can follow our efforts to keep maniacally reviewing home cleaning tools by shopping through our links above. We promise to keep fighting the good fight against every horror children, animals, and grown, yet messy humans can inflict upon a clean home.