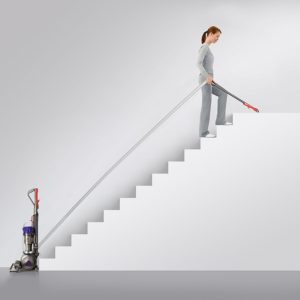 Dyson has been on a roll with their upright vacuum cleaners lately. Despite facing increasingly stiff competition from Shark and Oreck, they continue to hold their own with one great ball-shaped vacuum after another. However, as is often the case when vacuum manufacturers come out with runaway hits, Dyson has begun cloning their vacuums, making it tough to figure out what differences exist between seemingly identical models within the same series. We pitted the Dyson DC65 Animal against the Dyson DC65 Animal Complete to tease out which is the better deal and under which conditions.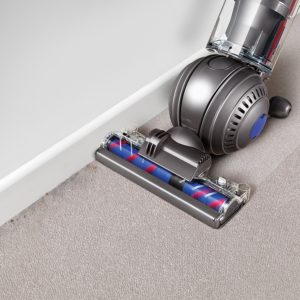 The DC65, per Dyson, is an upright vacuum designed to do a great job with all surfaces. They specifically state it does the best job in general cleaning of any existing Dyson vacuum. We didn't have any other older Dysons on hand to confirm this, but we could confirm that it had an amazing amount of suction. We took our test Animal to a pet-friendly hotel and tried it in a room that had recently sheltered a pair of St. Bernards. There was fur everywhere, because, as any St. Bernard owner will attest, these dogs shed. A lot. However, we were able to clean out several ounces of fur from the carpet after we'd made a few passes, and we were quite satisfied with the results. We're not quite sure we'd say it literally has "double the suction" of other vacuums, but it's at least on par with the best vacuums we've used so far (e.g., the Magnesium RS and the Elevate Conquer). To be honest, several of us found it did a better job when it came to picking up fine particles.
Overall, the pros to the Animal included its excellent cleaning power, its very, very long power cord, the ridiculously long hose (we were able to reach up close to a flight of stairs while leaving the vacuum at the base), its good manners (it was very quiet), and the ease with which we could empty it. Oh, and we also liked how the filters were washable.
No vacuum is perfect, of course, and the Animal did have a few quirks we'd have liked to have seen executed differently. For starters, at 19 pounds, it was heavier than most high end vacuums we're used to; people in search of ultralight uprights will want to look toward the Oreck Magnesium RS at 9 pounds; you could literally push two of those with the weight of the Animal. We also didn't like the fact that we had to spend some time figuring out how to use the attachments than we'd have preferred; some of us eventually resorted to looking through the manual (the others doggedly puzzled them together until everything made sense). Finally, we'd have preferred the ability to keep all of the attachments on the vacuum instead of needing to store them separately.
With all that said, it was easily one of the three best-cleaning vacuums we've come across in the home market.

We'll make things simple: if you just read the Dyson DC65 Animal review, you know almost everything there is to know about the DC65 Animal Complete. The only differences exist in the color and in the number of attachments included.
Specifically, the Animal comes in purple and doesn't include a multi-angle brush, a stiff bristle brush, or a tool storage bag. Besides that, they're exactly the same machines, right down to the included 5-year warranty for parts and labor and the combination accessory tool and stair tool that come with both. Oh, and both also come with a tangle-free turbine tool and a soft dusting brush, and both are designed to make it easier to pick up pet hair.
Should I Buy the DC65 Animal or Complete?
In our books, the answer to this question depends entirely on whether or not you'd like the color of one (purple in the Animal) vs that of the other (pink in the Complete), as well as on if you'd like the additional attachments or not. The Animal Complete also includes a multi-angle brush, a stiff bristle brush, and a tool storage bag. If you can live without these tools (we could), save some money and get the Animal (however incomplete it may be).

You can buy the Dyson DC65 Animal here on Amazon, and the Dyson DC65 Animal Complete here.

Canadians can buy the Dyson DC65 Animal here on Amazon or the Dyson DC65 Animal Complete here.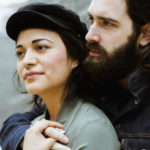 If you find our research on PMC helpful, you can follow our efforts to keep maniacally reviewing home cleaning tools by shopping through our links above. We promise to keep fighting the good fight against every horror children, animals, and grown, yet messy humans can inflict upon a clean home.