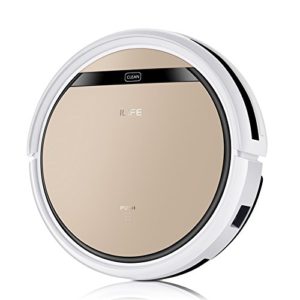 The robotic vacuum market has taken off in the US and Canada, and it's predicted that this year, one out of every four vacuums sold will be zigzagging around homes instead of pushed by hand. While a robotic vacuum isn't going to replace a full-sized upright or canister in most homes, it can supplement it, and do so well.
Some companies, like ILIFE, have taken things a step farther. While they'll happily sell you a robo-vac like the A4s or V3s Pro, they've also began branching into hybrid robots that vacuum and do some light mopping. Today we're going to review one of those, the ILIFE V5s Pro Robotic Vacuum and Mop, and compare it to its slightly lower-end twin, the V5s, to see which offers more value in the land of budget robots. Our ten second summary is to buy the V5s Pro for battery life and maneuverability upgrades unless you really want to save a few dollars. Our full review is below, and you can buy the V5s Pro here.
Pros, Cons, and Key Features of the ILIFE V5s Pro Robotic Vacuum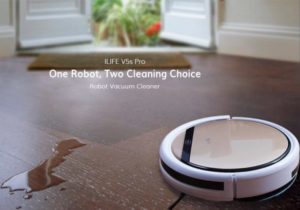 With generic Roomba-clones becoming cheaper by the day, it gets harder to stand out as a budget robotic vacuum. The ILIFE V5s Pro does so by combining vacuuming and mopping functions with an amazingly long-lived battery. Like the A4s, up to 140 minutes of life is possible on hardwood, tile, and other bare floors, which puts the V5s Pro far ahead of nearly any other robotic vacuum available near its price range.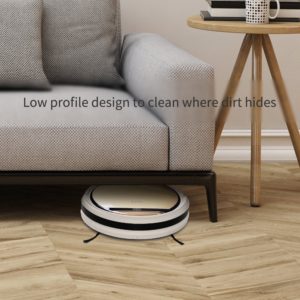 Beyond its impressive battery life, key features of the V5s Pro include a remote control, scheduling and programming capabilities, auto return-home functionality, and a range of suction and cleaning settings. The V5s Pro has an 11.8 inch cleaning radius, requires 3 inches of clearance to clean below sofas, beds, cabinetry, and other furniture, and weighs 4.9 pounds. It is backed by the same too-short one year warranty found throughout the robotic vacuum industry, even though, like other ILIFE models, it's likely to last for several years beyond its warranty limit.
How does the ILIFE V5s Pro compare to the V5?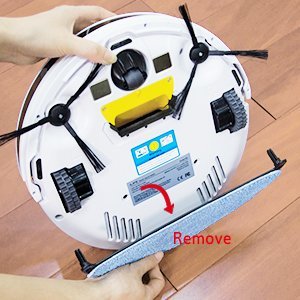 There are only three differences between the V5s Pro and the V5s, apart from price. The machines themselves look identical, and with a near-absence of identifying marks on both (doubtless due to their being made on the same conveyor lines in the same factory in China), it's easy to mix them up. However, the "Pro" has an (allegedly) slightly more advanced mopping system, larger wheels to help it cross uneven flooring with greater reliability, and a larger battery that boosts runtime from 110 minutes to 140 minutes.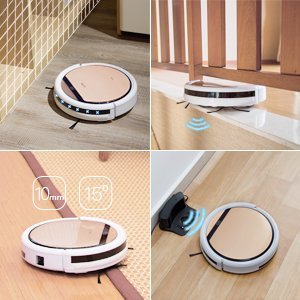 Besides these differences, both mopping vacuums perform exactly the same way. And we'll be honest: the mopping system differences between the Pro and regular V5s are slight to nonexistent; the Pro is supposed to use water more intelligently and distribute it at a more even rate, but we didn't notice a difference between it and the regular V5s. The battery and wheel-size differences, in contrast, were actually meaningful and noticeable.
How well does the ILIFE V5s Pro vacuum and mop bare floors?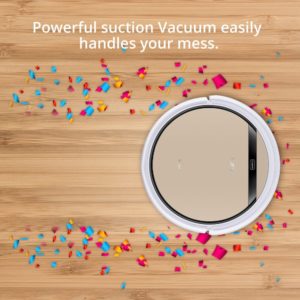 When buying a domestic robot–particularly one that blends vacuuming and mopping in one machine–you need to keep your expectations realistic. It's not going to vacuum as well as a dedicated robotic vacuum (e.g., a Roomba 650 or 890), and it's not going to mop as well as a dedicated robotic mop (e.g., a Braava 380t). And it definitely isn't going to vacuum as well as a full-sized upright like a Dyson Ball Animal 2 or mop as well as a manual mop in the hands of a skilled cleaner. It's a robot, but it still respects the rules of physics.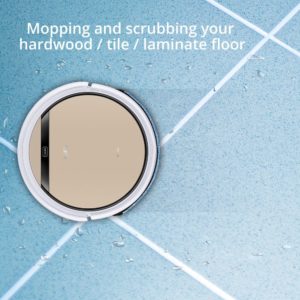 That said, a well-made hybrid should be able to clean bare floors like hardwood, tile, or laminate floors with ease, whether in terms of vacuuming them or gently mopping them. While we weren't able to get every stain out of flooring with the mop function, we did see it remove a surprising number of them, and would be happy to recommend it as a supplement, though not replacement, to a regular hand mop, especially in environments where you'd otherwise be mopping very frequently (or where you'd never mop at all). And the battery life was superb; we were easily able to see 2 hours or more when cleaning, and never worried about having enough power to finish cleaning a floor as long as the V5s Pro had made it back to its charger the previous day.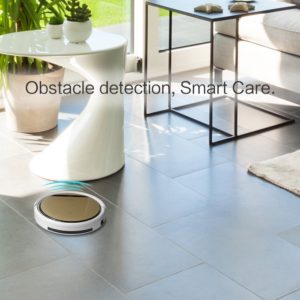 It's important to note that ILIFE specifically discourages scheduling the V5s Pro while it's in mopping mode; this is likely to protect the machine from being used with the water tank while at the charger. Similarly, you're strongly encouraged to empty both the dust box and clean the included filters each time you use the robot. You can get away with not doing so for a while, but you'll start to see a decline in quality if you go too long without this maintenance. And finally, while you can use it in vacuuming mode on carpeting, we wouldn't recommend it; this is primarily a bare floor machine.
Why buy the ILIFE V5s Pro?
In conclusion, we continue to be impressed with the cheap little machines coming out of ILIFE's factory. The V5s Pro is an affordable entry to robotic cleaning and comes with a high-end battery at a budget price point. While neither the vacuuming nor mopping modes will replace dedicated uprights and hand mops, both modes do their jobs well enough to allow you to reduce how often you need to do either task by hand, and for the price, it's a great way to win back some precious hours in a busy week.

You can buy the ILIFE V5s Pro here on Amazon. If you don't need the additional battery life or larger wheels, buy the ILIFE V5s here instead.

Canadians can buy the ILIFE V5s Pro here on Amazon or buy the ILIFE V5s here if you don't need as much battery life.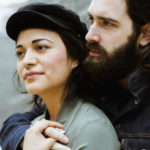 If you find our research on PMC helpful, you can follow our efforts to keep maniacally reviewing home cleaning tools by shopping through our links above. We promise to keep fighting the good fight against every horror children, animals, and grown, yet messy humans can inflict upon a clean home.